Complimentary Coding Analysis and Practice Performance Benchmarking
Medical Case Study Categories
The data ultimately speaks for itself so here at Claimocity we have a team that is dedicated to gathering and presenting the data in case studies, intake surveys, product comparisons, bench-marking, scientific analyses, measurements, time studies, A/R evaluations, and deep dives into impacts on productivity, efficiency, and accuracy.
Our goal comes down to constant improvement around three core key areas: revenue efficiency, time efficiency, and effective decision making. Everything we do from product development to data gathering is to give practices and providers more time, money, and relevant information.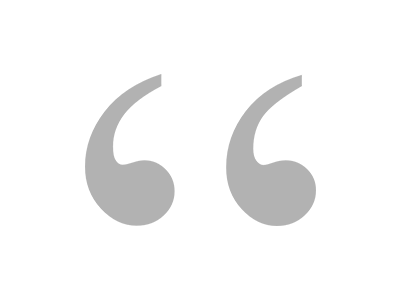 "In 2017, we were generating 2.3 million in total revenue for our practice. By 2018, we were above 3 million and by 2019 we were a hair over 3.9 million. By the end of 2020 we are now projected to hit over 5 million."
-Dr. Farzin Farhan, Physical Medicine & Rehabilitation, Founder
"Within the first year we saw increases in every notable metric and by the end of the first twelve months, we were setting the best marks for our practice over the last ten years."
-Uzma Zafar M.D., Psychiatry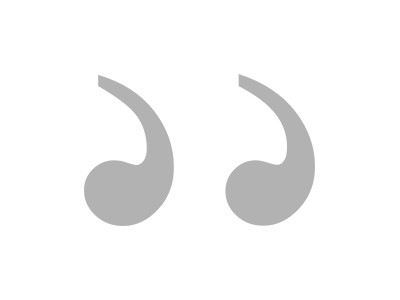 "Our executive team approved participation in a voluntary two year time and revenue study in order to evaluate the quantitative and qualitative value compared to the numbers we were generating with the prior software in order to justify the switch. Within 24 months we had a 41.6% net revenue rate increase as well as an average of 38.8 hour savings per month per physician across our practice, which was a remarkable result."
Our medical billing case studies and internal evaluative tools are designed to eliminate bias because our internal resource allocations are dependent upon the results of these studies. We use physician performance evaluations and segmented revenue cycle benchmarks to determine the priority and allocation percentages of the budget as well as where to spend time, energy, and effort. Any bias skews the results and generates faulty allocations of internal resources, causing us to focus on the wrong areas, waste time and money, and poorly prioritize our plans of action.
We do everything we can to hinder the results of every study to ensure that they are not a result of aberrations, poor sample sizes, or for some reason not truly representative of the larger population. Any gray areas are attacked by opposition advocate groups within the organization whose purpose is to argue the contrary position, pick apart the science, find inaccuracies, and point out flaws in the logic.
We do all this because we have developed a product that can truly help Hospitalists save time and maximize revenue and our 99.6% customer retention rate is the most important indicator of our success thus far.
Revenue Study: Hospitalist Charge Capture Process
Core Question: Does accelerated charge capture save time and make doctors more money?
Summary of Findings: Switching to just the Claimocity accelerated charge capture, a native component of the full-service end-to-end mobile practice management and billing app, resulted in a 9% increase in time efficiency and 11% increase in revenue efficiency for an Internal Medicine hospitalist group in Florida. This equated to an extra half hour per day per provider and an extra 41K for the practice over 2 months.
Impact Study: New Client A/R Audit and Revenue Changes
Core Question: Is there an initial dip in revenue when switching to Claimocity?
Summary of Findings: A common concern among new clients is what level of initial revenue dip to expect when switching from their current billing, A/R, and/or charge capture software to the all-in-one Claimocity solution. This study follows a single practitioner through the process and finds that instead of seeing a dip, the move from a stand alone legacy software to a full-service option generated a 28% increase in monthly revenue. As a powerful secondary benefit, this case study exposes that moving from a one dimensional billing system to an intelligent end-to-end process uncovers and triages any live claims stuck in bottlenecks within the former A/R process, converting them to additional total revenue. In this case study an extra 52k was uncovered and converted.
Impact Study: Transitioning from Paper Billing
Core Question: Is there an initial dip in productivity when switching from paper billing?
Summary of Findings: A common misconception about transitioning from a paper-billing system to the Claimocity full service software with mobile charge capture is an expected initial loss of productivity and time during the implementation and learning process. A pulmonology practice in California was expecting and preparing for between a quarter and a third loss of encounters to account for the transition but the actual end result was an increase in workflow productivity as measured by total number of encounters on a practice level. In spite of the change over, total encounters rose by 7% within the first 14 days and by 13% within the first 90 days. The time efficiency of the app and charge capture more than offset the learning curve, additional support needs, and transition issues.
Value Study: Stand Alone Charge Captures
Core Question: Do stand alone charge capture options create the same value as end-to-end billing?
Summary of Findings: Stand-alone charge capture software options such as pMD, MDCoder, Ingenious Med, PatientKeeper, SwiftPay MD, NueMD, Medaptus, DrRounds, and others saturate the mobile medical app market. Often referred to as one dimensional or flat software options because of their singular and specialized focus on the charge capture segment of the RCM process, these software options perform very specific services efficiently (measured by time efficiency) but the associated cost comes in the form of lower revenue efficiency. As a stand-alone service they are missing the end to end revenue cycle intelligence necessary to drive higher efficiency models and larger bottom line revenue totals. The piecemeal approach to billing generates gray area sticky points and A/R bottlenecks that slip under the radar for busy doctors and practices who do not even realize there is an issue. Stand-alone charge capture software users lose an average of 10-16% of revenue to expired claims that needed a higher level of end to end billing expertise to finesse or push these charges through to the payout.
Revenue Study: Coding Efficiency on Total Revenue
Core Question: What is the level of impact of coding efficiency on total revenue?
Summary of Findings: The stakes are high when it comes to coding efficiency. Even a 1-2% improvement can have up to a 20% impact on revenue. Unfortunately, this works both ways and a negative efficiency shift can leave hundreds of thousands of dollars on the table. The exact amount of variance and impact depends on the specialty, geographic region, patient demographics, insurance types, practice size, and other variables, but in every case study we found two results. Once that higher coding efficiency created higher total revenue and lower risk levels, and two, that the majority of coding inefficiencies stemmed from patterns created by a central set of encounters with unclear coding guideposts that cause physicians to either play it safe and under code (losing earned revenue) or over estimate the value of that encounter and over code (setting up audit risks and repercussions).
Core Question: What is the time savings value of using Code Assist?

Summary of Findings: Using code assist during complex coding encounters reduces the time cost of coding to 2-3 seconds (from an average of 1-3 minutes) per encounter used, reducing workload stress levels and enabling a seamless workflow transition into the next encounter. Additionally, since the majority of under and over coding efficiency issues occur during complicated or unclear encounters, by reducing the risk of under or over coding in the keystone gray area encounters (with unclear coding situations) a physician's overall coding efficiency and benchmarks significantly increase over time, helping to eliminate the revenue losses associated with consistent under coding and legal/financial audit risks associated with consistently over coding.
Time Study: Mobile Charge Capture by Encounter Type
Core Question: Do mobile charge capture claims hold up under a closer look?
Summary of Findings: Though the aggregate data oversimplifies the time stamps of the accelerated charge capture feature to an average of 9 seconds per encounter, there is an important distinction between initial and follow up encounters. The results show that charge capture on initial encounters averages 15 seconds while that of follow up encounters averages less than 2 seconds. Meanwhile, stand alone charge capture alternatives advertise charge capture times as low as 2-7 seconds but a breakdown analysis shows that as a group they average 32 seconds per initial encounter and 18 seconds for follow up encounters, significantly higher than stated. In fact, the 2-7 second average was only applicable in 12% of encounters, with the other 88% requiring a much heftier time commitment than expected.
Value Study: ICD-10 Smart Directory
Core Question: Does a streamlined ICD-10 directory help streamline the coding process?
Summary of Findings: Using a set of intake and exit surveys, new clients were asked their comfort levels, familiarity, and time expenditures when it comes to coding. At the end of the survey, having used the ICD-10 directory the entire time, they were asked to rate the value and the results show that it was positively received and the providers felt that it streamlined the coding phase of billing by 5-10%.
Revenue Study: Performance Per Encounter on Total Revenue
Core Question: What is the impact of revenue per encounter on total revenue for an efficiently run practice?
Summary of Findings: With no other changes to the practice except the software used, the performance per encounter average value rose 22.07% from the start date to the end date, resulting in a significant increase in total net revenue. Switching to Claimocity generated just under a one-fifth increase in total revenue as a function of performance per encounter over 3 years for a practice that felt they were running at optimal revenue efficiency. Focusing on revenue per encounter was highly effective at raising overall bottom line financial growth even on practices operating efficiently.
Revenue Study: Claimocity Impact on Lost/Missing Claims
Core Question: Does Claimocity reduce lost/missing claims for practices already using mobile charge capture?
Summary of Findings: In year one, with no other changes to the practice except the accelerated mobile charge capture aspect of the revenue cycle management portion of the software used, the number of total payable claims rose by 2.4% from found claims, correlating with a 3.76% increase in total net revenue. Switching to Claimocity for revenue cycle management (excluding PM functionalities) generated a 3.76% increase in total revenue as a function of a 2.4% increase in found claims.
Medical Billing Case Study Results
Not only does Claimocity increase efficiency by reducing the time cost of administrative billing burdens but it generates higher performance per encounter metrics and creates significant jumps to the bottom line net revenue for the group.
We are speaking about significant improvements, and the time cost reductions alone mean Claimocity is freeing up an average of 165.71 minutes per week, generating a measurable opportunity value for that new time. If your billing time costs are typically above average than the savings become even more significant. And all of this efficiency happens while you are generating higher financial value per visit and feeling more comfortable and confident in the process.
Summary of Findings
+99% increase in understanding of claim payment values.
+22.07% increase in performance per encounter revenue.
-89.5% reduction in concern about missing charges
+89% level of comfort with the charge capture process.
+62% better understanding of the revenue cycle nuances.
-92.06% average billing admin time costs per patient.
-2.4% reduction in lost/missing claims (+3.6% net revenue).
+87.5% average increase in reported TPVI ratings.
+82% increase in access to physician performance insights.
+22% increases to annual net revenue over 3 years.
Value Study: Total Perceived Value Index Survey (TPVI)
Core Question: What do new clients think of Claimocity vs their previous software?
Summary of Findings: Using Claimocity for 90 days increased the average TPVI (total perceived value index) survey scores of Clinicians who work in acute care or sub-acute step down facilities by 87.5% – including self-reported feelings of greater confidence, higher efficiency, and significantly stronger comfort levels. Areas of improvement included understanding of claim values, access to physician performance insights, the charge capture process, the nuances of proper coding, billing accuracy. Physicians also reported reductions in charge lag, fewer concerns about missing charges, and less confusion about the billing process as a whole.
Time Study: Administrative Billing Time Costs
Core Question: How does Claimocity impact the daily administrative burden of billing for physicians?

Summary of Findings: The time study revealed that the Claimocity software reduced the administrative burden of the billing work process time cost to 3 minutes per 20 patients on average, which is an average of nine seconds per patient, or a 92.06% decrease from the national average of 1.89 minutes.