Medical Practice Management Software for Doctors on the Go
Next Gen Operational, Clinical, & Financial Productivity Tools for Hospitalists
The 1st Fully Integrated SOAP Note Generator with Built-In Charge Capture Workflow
Push Progress Notes to the Facility EHR from Your Phone
Finish Billing and Documentation with a Single Workflow
The Only Integrated PointClickCare Mobile Solution
Eliminate the Need for a Hospitalist Side EHR
Save 4-7 Minutes Per Encounter
Easily Design Custom Templates to Fit Any Needs
Clone Your Own or Other MDs Notes then Make Edits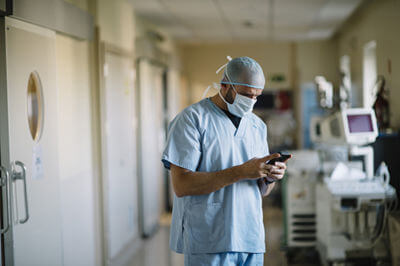 Intelligent Mobile Charge Capture Platform
Fully Integrated Progress Note Generator Workflow
Central Patient & Facility Census Management
Elegant HIPAA Secure Messaging Communications
62% Average Increase in Available Patient Time
Avoidable Readmission Variables Improved by 475%
Key Care Coordination Metrics Increased by 242%
+11.25% Average ROI on Full-Service Coding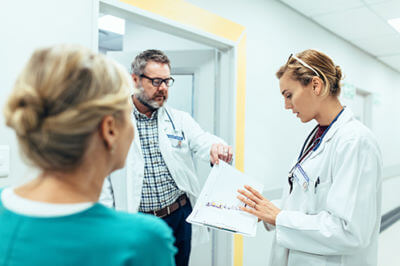 100% Billing Transparency and Claims Data Visibility
Enterprise Care Coordination for Complex Coverage
Practice IQ with Revenue Opportunity Insights
Custom Compensation Management Functions
Top Integrations, Technology Partners, and Media Features…
Over 300+ 3rd Party & Internal 2020-21 Case Studies Conducted on 100+ In-Process Metrics:
FIRST PASS ACCEPTANCE – 98.6% or Higher in the Last 18 Months Across All Client Providers
CHARGE WORKLOAD –

Under 3 Minutes Total Billing per 20 Patients on Average Including Initial Encounters

POINTCLICKCARE – Increased Patient Satisfaction Survey Scores by 312% in PCC SNFs and Care Facilities
MACHINE LEARNING –

AI-Enhanced QA/QC Optimizes Revenue Per Encounter by an Average of +17.2%

STAFFING WORKLOADS – Over 4k billers on staff equates to 1753% Higher RCM Workload Capacities
CLIENT RETENTION – Our Client-Focused Business Model Created a 100% Customer Retention Over the Last 3 Years
CAPTURE EFFICIENCY – Averaging 14.3% Higher Capture – Eliminating Missed, Erroneous, and Lost Charges
Physician Rounding Tools and Medical Practice Management Software Advantages
50+ RCM and Software Awards
4k+ Certified Billers and Specialists
Patient and Facility Management.
Practice and Provider Reports & KPIs
Revolutionary Note Generator
Revenue Cycle Growth Analysis
24/7 Premium Concierge Support
Governance and Compliance
Powerful Security and Privacy
Continuous Improvement Models
15 Minutes Will Change Your Practice
Taking Care of the Doctors
Who See Patients in:
Hospitals (General and Specialized)
Acute Care Facilities
Emergency Rooms
Urgent Care Settings
Psychiatric/Mental Health Units
Ambulatory Care Facilities
Post-Acute Care Facilities
Inpatient Rehabilitation Facilities (IRFs)
Skilled Nursing Facilities (SNFs)
Long Term Care Hospitals (LTACs & LTCHs)
Senior Care Facilities
Clinician Care Settings

"The note generator is a difference maker and I can't say enough about how helpful their platform has been for us."
Farzin Farhangnejad M.D. | PM&R

"Billing, coding, charge capture, analytics, and provider credentialing all in the app? Just what we needed."
Dr. Anas Kayal | Hospitalist

"The software is really well done but its the Claimocity team from top to bottom that's really special."
Rose Jusayan M.D. | Nephrology
"Our A.I. based solutions cuts weekly administrative burdens by 33-58%", states Jim Jensen, COO of Claimocity. "Eliminating revenue loss for our doctors is crucial, as is increasing time efficiency."



INCREASING TIME EFFICIENCY IS KEY
Hospital and Facility-Based Physician Billing Services
♦ Modern hospitalists require modern hospitalist billing services from modern hospitalist billing companies that combine smart efficient technology with hands-on human support.
♦ Claimocity sets the bar for busy doctors on the go with fast, friendly, and ultra-productive mobile billing and practice management software solutions.
♦ Ranked the #1 top doctor rounding software app and mobile platform for physicians in acute care and sub-acute step down facilities including hospitalists, physiatrists, hospital psychiatrists, and hospital or facility based specialists.
♦ Smart automation and a streamlined workflow means more time for patients and more free time away from work.
♦ Claimocity is the preferred physician rounding charge capture and mobile billing option for doctors in skilled nursing facilities who work with Point Click Care.
REDUCING REVENUE LOSS IS CRITICAL
Mobile Physician and Hospitalist Billing Companies
♦ Claimocity eliminates charge capture and RCM inefficiency losses while driving optimal financial growth – the perfect hospitalist billing company.
♦ Hospitalists lose 20-80K per provider annually to charge capture gaps, procedural problems, under coding, process errors, and unnecessary billing complications.
♦ The direct and indirect financial costs of poor physician rounding software and inefficient doctor rounding tools compound exponentially with the loss of time to create huge discrepancies between opportunity and actual collections.
♦ AI-enhanced efficiency tools streamline the daily workflow, saving high-value time at every turn while boosting take home income and shoring up all the holes in your revenue cycle.
Physician Rounding Software for Modern Doctors
The Claimocity mobile rounding platform is much more than an app or simple physician rounding software option. It is an intelligent platform that is comparable to a three dimensional model vs the traditional flat charge captures offered elsewhere that are the equivalent of a single dimension. The intelligence factor enables comprehensive revenue analyses and opportunity advancements when built into a doctor rounding software platform, as the entire cycle can be analyzed from the point of care to the final reimbursement, identifying gaps, opportunities, problem areas, and growth potential.
Hospitalist Billing Company and Full-Service PM
From Claimocity medical practice metrics to our hospital revenue cycle benchmark optimization and Hospitalist billing services, we believe in creating clear, concise smart software tools that help hospital physicians even the playing field with insurance companies.
Doctor Rounding Tool: A Smart Mobile App for Modern Billing Needs
Claimocity is not just a doctor rounding tool, but a contractor with a crew who supports your vision and plans and creates the infrastructure necessary for growth and completion. Our physician rounding tools range from capturing charges to comprehensive analytics and reporting, progress notes, two way syncs with hospital and facility interfaces.
Hospitalist Billing Services and Claims
Claimocity is so much more than a Hospitalist billing company or a medical billing and coding app.
Other hospitalist billing companies perform various levels of accounts receivable type services and provide some level of functionality when it comes to practice management features and functions.
But even the ones specifically designed for hospitalist physicians fall far short of what we offer in terms of our full-service end to end RCM and practice management package.
Not only do we do a better job of managing the hospitalist revenue cycle with artificially enhanced smart software, a proprietary rules engine built on machine learning that draws from the most robust big data processing in the hospital PM and RCM industry…
We combine our revolutionary medical technology with a 24/7 full staff of award-winning hospital medicine billing experts with decades of operational experience and the well-honed ability to provide insightful and comprehensive support solutions from the point of care on.
This unprecedented combination of advanced healthcare technology and specialized human support provides a level of proactive issue identification and resolution, comprehensive billing and collections solutions, optimal revenue streams, physician practice financial and management insights, and hyper-focused daily efficiency that simply cannot be matched by anything else out there.
Frankly, it is not even close.
Many of our competitors use comprehensive ECC and hospital interfaces but fail to inform you of the constant errors that come from using the hospital interface syncing method that requires constant adjustments and unnecessary levels of complication that leave you open to huge volumes of human errors at multiple stages and steps.
This is because each hospital uses an interface that even when they look similar, ALWAYS use a different fundamental code source and back-end system that creates an array of integration issues. We systematically tested integrations across over 6 dozen hospitals and compared them to face-sheet integrations, scanning, faxing, and manual input methodologies.
Hospital interface integration actually generated three times as many errors as Face-sheet integration and the overall lowest efficiency ratings of any method because the QA/QC billing inefficiencies due to the hospital back-end software glitches created ripple effect issues across the revenue cycle and were often the most difficult to identify and resolve even using artificially intelligent software parameters and hyper-focused data processing models.
Faxing and scanning was better than manual input but not by much and had significant impacts on the daily administrative workload put o