AI-Enhanced
Patient Management
Facility Management
Mobile Billing
Inpatient Scheduling
Smart Hub for PM & Billing Functions
A focal point for workflow productivity tools in the mobile app
Patient, facility, and inpatient scheduling in a fast focused format
Built in easy-swipe mobile charge capture coding and billing
Quick access to real-time Practice IQ financials and reporting
Advanced individual claim tracker data from the point of care
Quick-toggle automated coding assistance on complex encounters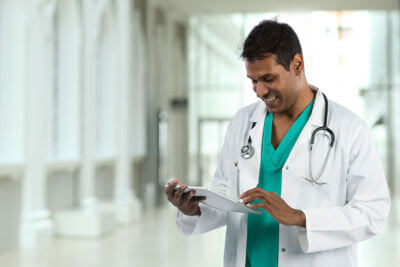 Medical Scheduling and Billing Software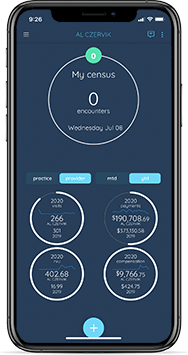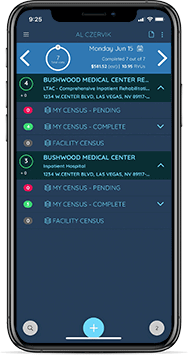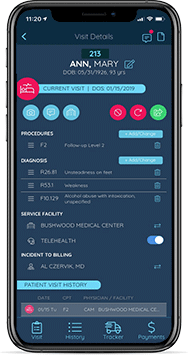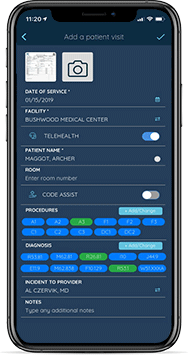 The smart census is the centralization of our workflow and productivity solutions for providers on the go, enabling quick access to everything from billing to patient and facility management to real-time reporting and financials at a glance.
Rather than trying to fit clinicians who work on the go into standard medical office PM software… Claimocity designed mobile software with inpatient scheduling and PM functionality designed for real-world daily needs and tasks.
Traditional PM, billing, and medical appointment scheduling software is typically clunky and unappealing. Claimocity streamlines high-value functions with intuitive, user-tested, and user-friendly designs to enhance daily efficiency and appeal.
Smart Software for Doctors on the Go
Our time studies and efficiency models for the smart hospital census are already industry best and through the roof, but we never rest in our efforts to continue to improve upon our successes with even better feature arrays and efficiency-enhancing elements.