Streamlined
Clinical
Operational
Financial
Workflows
Smart Software & Solutions for Modern Practices
Medical Practice Software
Track, manage, and optimize provider workloads and administrative processes with user-friendly practice performance solutions and smart productivity tools.
Smarter, Faster, and Easier
Get more done in less time without all the headaches and pain points while generating the advanced business intelligence necessary for effective decision making.
Save Time & Boost the Bottom Line
► Streamline day to day operations and reduce provider workloads.
► Track and maximize management KPIs to operate at peak levels.
► Industry-leading benchmarks in time, information, and revenue efficiency.
► Smart automation means more work done for you – not by you.
► Custom solutions for office-based and hospital-based practices.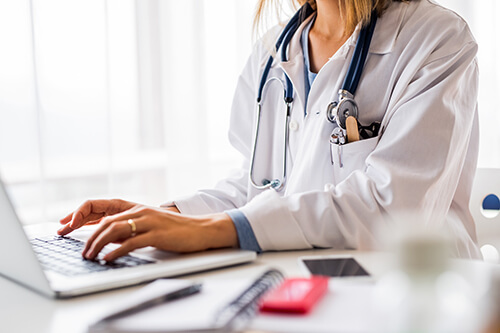 What Features Should Be Included in Medical Practice Management Software?
Comprehensive medical practice management software is designed to handle all the administrative functions of a physician practice, and Claimocity integrates all of this into an easy to use mobile application that you can effectively manage from your mobile phone. But while mobile smart technology is an effective tool for doctors on the go, we built our hospitalist practice management software to easily transition across platforms and devices.
This means you can move from your smartphone to tablet, laptop, or desktop computer with an effortless flow and no loss of data, allowing you to work from any device and smoothly move to any other device using our cohesive online portal that keeps all of your information safe and secure while enabling a level of portability and flexibility you simply will not find anywhere else. Read More...