The First and Only PM and RCM Software Exclusively for Hospitalists
Smart Billing Technology Designed to Do the Bulk of the Work For You
Faster Mobile Charge Capture
►

Reducing Billing to 9 Seconds per Patient
►

That's 3 Min For Every 20 Patients You See
►

Improving Found Claims Revenue by 4-8%
What is Accelerated Medical Charge Capture?
○ Stop wasting time – Save double-digit hours per week while generating better revenue productivity!
○ Exclusively for hospitalists, Claimocity is the only software in the industry with AI-enhanced accelerated mobile charge capture.
○ Faster mobile charge capture consistently generates higher average claim increases compared to both traditional paper billing and standard electronic charge capture.
"Our A.I. based solutions boost efficiency by 5-10 hours per week and on average reduces billing down to nine seconds per patient", states Jim Jensen, COO of Claimocity. "Reducing revenue loss for our doctors is crucial, as is increasing time efficiency."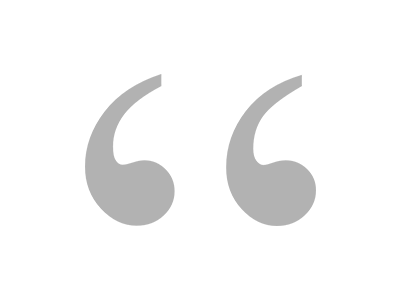 "Within the first year we saw increases in every notable metric and by the end of the first twelve months, we were setting the best marks for our practice over the last ten years. Clean denials and missed or lost charges went down. Revenue per encounter, clean claims, and total revenue hit our highest benchmarks."
-Dr. Steven Fritz, Senior Partner and Business Manager
Medical Charge Capture App
Compliant Charge Capture
The Claimocity mobile charge capture app enables hospital physicians to input point of care billing information, medical coding, or relevant clinical data directly into their iPhone, Android, tablet, or smart phone.Read More...
The true advantage of medical charge capture apps is the ability to run the hospitalist practice on the go utilizing a smartphone or tablet. The strongest mobile charge capture software options don't stop at mobile but allow a smooth transition to the computer. As long as it is available on Android or iOS, an app provides a level of mobile functionality that is perfect for physicians making hospital rounds, recording billing and submitting claims at the point of care.
But all mobile charge capture apps are not the same. Not even close. Do not be fooled by industry averages as compared to traditional paper billing as these are often fools gold. Mobile is the new norm and medical charge capture apps that provide the bare minimum average improvements are going to be quickly outdated in the competitive world of medical software and mobile technology.
Claim Submission Process in Medical Billing
One element that is often overlooked when evaluating the charge capture software options is the actual claim submission process in the hospitalist's medical billing.
Important questions to evaluate are how simple or complex is the claim submission process, and how quickly can a charge be submitted in the daily flow of hospital rounds where there are hundreds of high priority tasks competing for a physician's attention.
Claimocity has significantly reduced the time cost by focusing intently on simplifying the process to allow a hospital physician to capture a charge with the help of enhanced smart software using just a few simple clicks and swipes in most cases.
Hospital Charge Capture Software
Key functions of hospital charge capture software are the capture itself, workflow patterns, patient information accuracy in the scheduling software, electronic chart management in software options with EMR capabilities, and the ability to maintain local integrity in cases where the wifi or data access is limited.
Charge Entry Process Impacts on the Charge Capture Revenue Cycle
Physician charge capture in the hospital setting enables hospitalists to spend less time billing (and handling administrative duties) while generating substantial increases to the normal revenue levels.
A good medical charge capture software enables physicians to capture claims right after a visit while the encounter is fresh and vivid, creating a higher level of accuracy and enabling a quick and efficient transfer of billing from the mobile device to the billing team for an initial evaluation and the proactive resolution of any issues noticed.
Claimocity takes this several levels further by first reducing the time cost, then using artificial intelligence and pattern analysis to analyze and evaluate the charge for code integrity, revenue value, issue identification, and problem resolution. This is followed by another charge capture audit, this time by a robust team of human billing experts who run it through several quality control measures before evaluating it against historical modeling to ensure that it is going to have the highest chance at a clean claim and generate the highest point of possible payment within the context of the parameters.