Comprehensive Revenue Cycle Solutions for Busy Providers
FREE Coding Review with Benchmarking and Practice Performance Analysis with Every Demo
► Patient Demographic
► Medical Coding Efficiency
► Charge Entry
► Payment Posting
► Accounts Receivable Optimization
► Denial Management
► A/R Follow Up
► Claims Submission & Processing
► QA/QC and Audits
We provide a full continuum of integrated revenue cycle services and products that supports various sized practices and a wide range of specialties.
The Claimocity medical billing and coding team typically sees a 9-26% increase in collections per visit.
Bringing Clarity to Medical Billing and Claims Processing
►Claim Clarity is the FIRST and ONLY predictive medical billing claim tracker, telling you what EVERY claim is worth (and when it will be paid) as soon you submit it.
►At the moment of capture, Claimocity uses proprietary AI-driven smart software to instantaneously analyze huge volumes of data, statistical models, and historical insurance payment patterns to provide a predictive claim value timeline that is intensely accurate.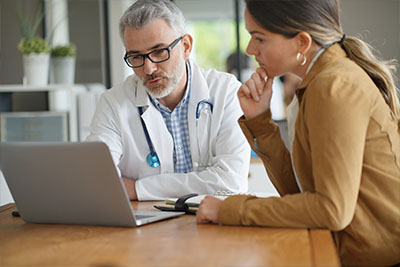 Point of Care
Our revolutionary smart software claim tracker gives you the first claim payment value and timetable at the point of care when the mobile charge is captured, providing you with an incredible and unprecedented look behind the insurance curtain of the billing cycle process so you can better understand your daily and monthly revenue.
The faster you get us the charge, which when you are using our accelerated mobile charge capture is as little as 9 seconds, our algorithm will analyze all the demographics and factors to provide a first level payment value and an estimated date. As we process the claim, this info will update to the level two estimates with incredible accuracy.
Payment Value
Not only does our AI-driven revolutionary claim tracker give you an immediate in-depth look at claim values rather than making you wait until a claim is paid to tell you how much it is worth, but our pattern analysis smart software offers point of care and point of charge insights that can assist with maximizing level coding and claim worth.
Knowing your claims payment value assists with tracking individual and practice level KPIs, financial goals, monthly revenue cycle optimization, and gives you a better understanding of what claims are likely to be denied, what insurance companies are unreliable, and any insights if available on how to adjust according to past data to maximize present value.
Benchmarking
Not only do you get the claim value and estimated payment date but the same statistical modeling that enables us to provide intensely accurate data within a few percentage points of variation also allows us to provide unheralded levels of benchmarking so you can see how your claim numbers and values stack up against your peers on multiple levels.
Now you can not only better evaluate your own data on a month over month (or year over year) comparison, but our benchmarking enables much greater levels of within-group comparisons and KPI goal-setting, as well as state and national levels comparisons that enable a much higher degree of measurable improvement and evaluation.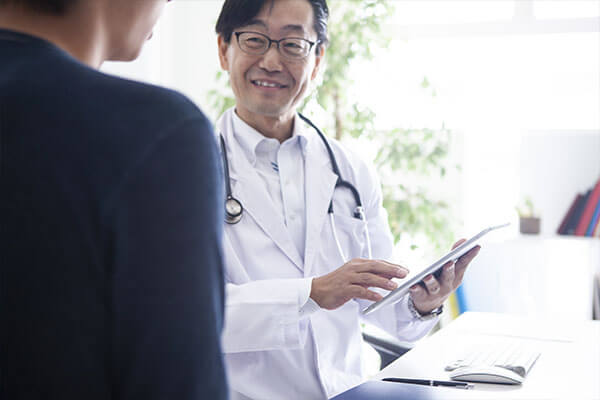 Unprecedented Claim Cycle Insights
One 15-minute pressure-free demo with one of our software specialists will set you on the path to better revenue understanding and maximization. We will show you the claim tracker and other features in action and answer any questions you may have.
What will you do with the extra time and money?
Exposing the Claim Cycle in Medical Billing
The insurance companies have a lot invested in the medical billing claims submission process. It is purposely arduous and difficult because there is a financial incentive to deter claim submissions. The more issues, mistakes, confusion, and unresolved problems there are, the fewer claims the insurance companies have to pay, which is why there are so many bureaucratic loopholes, obstacles, deadlines, and hurdles to overcome.
The Claimocity software lifts the curtain to expose the claims billing process in a manner that brings clarity to the claim cycle in order to generate more informed decision making and better analytical insights into the claim cycle.
Claim Clarity is a revolutionary claim tracker designed exclusively for hospitalists.
The Claimocity medical billing electronic claim software not only generates the highest revenue maximization rates in key categories such as net collection rate, clean claim rate, claim denial rate, days in AR, and more…
But the smart software Claim Clarity Tracker shows each physician exactly what each visit was worth, what the insurance company historically pays out for that diagnosis code in these contexts, when the payment is likely to be made, how this stacks up against your contracts, the clean claim rating, and other critically important data points that enable a much better understanding of the coding process, the integrity and viability of the billing codes used, and the chances of denial in the current form.
Not only does this help to forecast payments totals on a daily, weekly, monthly, or yearly level, but compare claim totals and value to state and national averages, make performance evaluations on an individual or group level, and start to understand the claim payment patterns for a more optimized and consistently maximized coding pattern.
Billing Medical Insurance Claims with Confidence
In the current form, the best a hospitalist can ask for is a higher net collection rate than average, a few good benchmarks for the billing software, service, or company used, and a willingness to see more patients and handle more visits to make up for the inefficiencies built into the system.
When you don't know what a claim is worth, when it will be paid, or if it will be paid, you simply have to submit claims, code to the best of your ability, and then put it out of your mind and find the time to handle the billing and stack more visits or shifts in order to increase your income.
By the time a claim is paid it has been a month at least, sometimes several, and while some billing software options allow you to filter your way slowly through their system to try and find a single charge and its associated value, the simple reality is that no one has the time and the value is minimal.
What do you really get from knowing a claim value months after it has been submitted? You can't really use that information to improve the process or drive a better bottom line result the next time because the details are unclear, there is no real explanation for why the amount paid is the amount paid, and whether there were any extenuating circumstances or anything that could have been done differently to change the outcome or raise the value.
Medical Billing Electronic Claims Software for Hospitalists
The Claimocity medical billing electronic claims software for hospitalists changes all this by not only providing better tools for charge capture and time efficiency but providing the data you need at the time you need it in order to make informed decisions.
Knowing what a claim is worth and when it will be paid right after you see a patient keeps everything fresh. You know the context, the circumstances, and better yet, receive smart software insights at either the point of care or a close enough time to the point of care in order to adjust as needed to optimize the claim value with integrity.
It's just a smarter way to practice medicine as a hospitalist. It takes the guesswork out, lifts the curtain for a better understanding of the claim cycle and the billing process, and optimizes the information flow in a way that is critically important to better decision making and timely analytics.