Hospitalist Practice Management
Smart SchedulingCharge CaptureAdvanced Reporting
The ONLY all-in-one hospitalist rounding app, electronic charge capture, specialized practice management, and full-service revenue cycle solution and medical billing platform designed for modern hospital physicians with encounters in acute care facilities.

Rated 5/5 by Hospital Practices
#1 Rated Hospitalist Billing Software
Click the Image for a Quick Video
"Best in class at getting doctors the most money per visit with the least amount of time and effort."
Gregory Feldman | Internal Medicine | Senior Practice Manager
Intelligent Inpatient Scheduling & Hospitalist Billing Software
A central smart hub for PM and billing functions in the mobile app
Patient, facility, and inpatient scheduling in a fast focused format
Built in easy-swipe mobile charge capture coding and billing
Quick access to real-time Practice IQ financials and reporting
Advanced individual claim tracker data from the point of care
Quick-toggle automated coding assistance on complex encounters

Hospital-Based Medical Billing and Scheduling Software
Rather than trying to fit clinicians who work on the go into standard medical office PM software… Claimocity designed hospital-based mobile PM and charge capture software with smart inpatient scheduling and AI-enhanced physician tools designed for real-world daily clinician needs and tasks. Traditional PM, billing, and medical appointment scheduling software is typically clunky and unappealing for clinicians who need a customized set of functions. Claimocity streamlines high-value functions with intuitive, user-tested, and user-friendly designs to enhance daily efficiency and appeal. The software is easy to learn and easy to use, providing maximum results with minimal effort.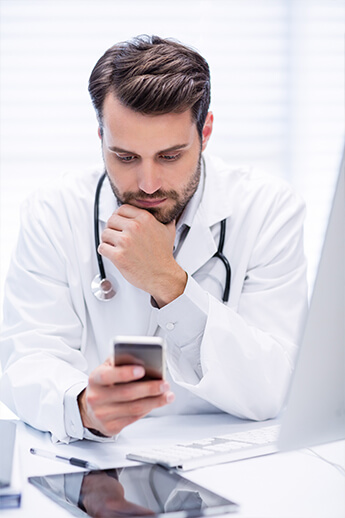 The Claimocity smart app for hospitalists is designed around a centralized hub of hospitalist scheduling software and hospitalist billing software functions bringing charge capture, practice management, scheduling, reporting, and critical workflow productivity tools under one easy to access umbrella designed for clinicians who see patients in acute care or step down facilities or switch between office and hospital-based environments.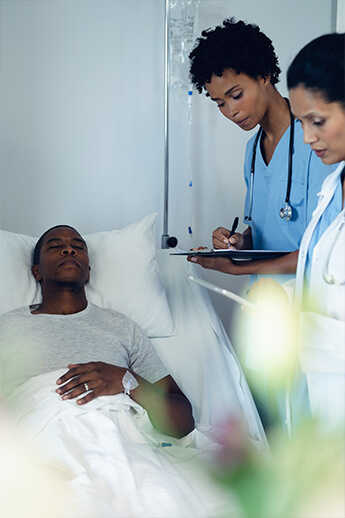 Hospitalist Billing Software
The Claimocity hospitalist app has built in smart hospitalist billing software with accelerated mobile charge capture, financial growth tools, and revenue efficiency functions designed to save high value time and drive relentless short and long term revenue growth while gathering the actionable business intelligence necessary for effective data-driven decision making and financial maximization on both a provider and practice level.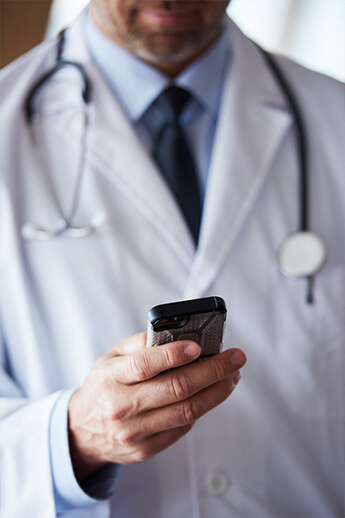 Mainstream medical PM and billing software options are built for doctors who spend the majority of their time in their primary office. Claimocity hospitalist software is built exclusively for hospital-based physicians with a smart hospitalist census integrating all the core billing, scheduling, reporting, and operational management functions while streamlining practice performance, inpatient encounter management, and provider financials. 
Optimizing Your Hospitalist Billing Software
On average a hospitalist will see between 15-20 patients per shift. The level of organization that goes into managing the daily schedule and operations of those visits is critical to time-efficiency levels and bleeds into key revenue statistics in indirect ways. For example, a hospitalist running behind is more prone to forgetting or missing charges, improper billing, and mistakes.
Read more about hospitalist billing and coding.
Claimocity takes daily hospital medical scheduling to the next level for hospitalists, systematically optimizing every aspect of the census workflow and improving performance in key time-saving manners such as importing patient demographics and data in seconds with a simple barcode scan from the app, handling charge capture billing with simple easy swipes, organizing rounds with smart filters for patient management and overlap, and freeing up significant quantities of weekly time so that you can focus on the patient and the medicine.
Mediocre scheduling software is the norm. It is expensive and often hard to integrate with your current billing systems software, PM software, and other necessities. Worst of all, it is built for the standard physician and the needs of the physician who spends the majority (if not all) of his or her time in the office.
Claimocity provides a super-charged option designed exclusively for Hospitalists and Hospitalist needs. Stop settling and start taking control of your inpatient scheduling. From smart filters and PM tools that allow for optimal functionality with uniform or variable continuity of patient care and group management on a facility level to artificial intelligence enhancements that utilize pattern analysis and machine learning to offer timely suggestions and insights that help generate higher revenue and better time efficiency.
The Claimocity smart proprietary rules engine personalizes the rules and parameters to best suit your practice, with a custom array of settings and conditions that better enable seamless coverage, combinations of rotations, interval options, simplified level coding, and so much more.
Our smart software generates powerful provider scheduling solutions with a strong continuity of care and revenue cycle generation.
Evaluating Inpatient Hospitalist Scheduling Software
Does your inpatient hospitalist scheduling software struggle to keep up? Do you ever find yourself adjusting your patterns and needs to fit what the medical appointment scheduling software is capable of providing?
For hospitalists, the answer is almost uniformly yes, and 80% of those who answered no, spend a week re-evaluating their inpatient census and hospital scheduling software with a fresh perspective before changing their answer to yes.
It's not that it wasn't falling short before, but they simply had gotten used to the inefficiencies and short-comings and grown blind to the problems because there were no readily available solutions.
If you are currently using scheduling software, I challenge you to schedule a short simple demo with a Claimocity specialist to test the Claimocity AI-driven smart census against your current software. Within that short 15 minute demo, you will be able to feel the difference and experience what software designed exclusively for hospitalists can do for you and your practice.
It doesn't take weeks of fumbling. We made software that is intuitive and built to shorten the learning curve so that within one fifteen-minute session you can learn the ropes, and within a few days of use you will be doing great, and within 90 days you will be an expert.
There simply is no loss of productivity or frustrating initial phase, only benefit after benefit after benefit until everyone in the group is raving about the ease and functionality and wondering why they didn't find Claimocity before.
What are the best software tools for hospitalists?
During our R&D phase, when a group of the finest hospitalist billing experts in the world was working hands-on with software geniuses behind the smart technology, we rigorously tested every software on the market to get a feel for what they did well and where they came up short. We put nearly a quarter of a million man-hours into researching every facet and aspect of the available options so that we could take what worked best and start building from there.
All of this research was meticulously recorded and processed through our statistical models and AI-enhanced databases to ensure that we were not missing anything that could benefit the hospitalist. Our deep-dive analytics explored the market from every angle looking for patterns that improve efficiency, patterns that improve revenue, patterns that improve design and layout and user-friendly features.
And at the end of the day, nearly three years later, there simply is nothing even close to what we currently offer. Our blend of world-class smart technology with the most robust billing and coding team in the industry with an around the clock support schedule with over 25 coders on staff constantly evolving and improving the software to crack new performance metrics and add new hyper-functional tools equates to the hands-down best hospitalist-centric software available.
And a big part of that is the fact that our smart census is the best medical appointment scheduling software available.