A brief look at how the Claimocity software stacks up in relevant revenue cycle categories, and how our array of benchmarks and percentiles measure up against the best in the industry.
"Our A.I. based solutions boost efficiency by 5-10+ hours per week and on average reduces billing down to nine seconds per patient", states Jim Jensen, COO of Claimocity. "Reducing revenue loss for our doctors is crucial, as is increasing time efficiency."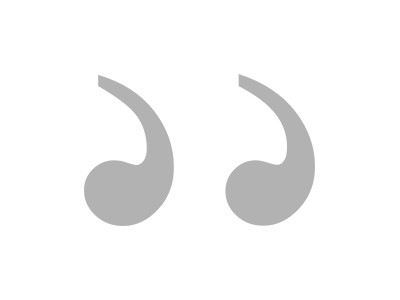 "Our executive team approved participation in a voluntary two year time and revenue study in order to evaluate the quantitative and qualitative value compared to the numbers we were generating with the prior software in order to justify the switch. Within 24 months we had a 41.6% net revenue rate increase as well as an average of 38.8 hour savings per month per physician across our practice, which was a remarkable result."
Let Our Metrics Improve Your Bottom Line
It's time to stop settling for inefficient PM and RCM systems that cost you valuable time and revenue.
Read More...
Clean Claim Rate Benchmark
What is a clean claim rate? Commonly referred to as CCR or the revenue cycle "clean claim rate"the clean claim is a key performance metric that indicates the quality of claim processing and claim-related data being collected and reported. It is a critical measurement benchmark for billing and indicates how many claims out of the total number possible go from processed to paid without intervention. As defined by the HFMA, the clean claim rate is the percentage that comes from dividing the number of claims that pass all edits without manual intervention by the total number of claims accepted into the claim processing billing flow.
This key metric is one of the main indicators of the quality of the billing providers a physician is using. It indicates the experience of the billing experts, the level of proactive error identification and resolution, and the amount of labor that is going to have to be expended to generate a payment. 
A higher CCR means fewer labor expenditures, lower days in accounts receivable, quicker payments, and lower associated cost to collect or cost to bill metrics. As a benchmark, the clean claim rate is one of the best metrics of bottom line billing data quality and organizational billing expertise.
Revenue Cycle Performance Benchmarks
With value-based reimbursement and healthcare quality measurements having such a significant impact on decision making, healthcare provider organizations like hospitalist practice groups and hospital administrations are under immense pressure to ensure that their revenue cycle is operating at the highest levels of efficiency. 
To effectively evaluate all the critical aspects of the revenue generation happening from the point of care through the claims processing and billing payment cycle, organizations need to develop everything from standard operating procedures built on best practices to revenue performance indicators, KPIs that provide practice leaders with a strategic overview of the organizational operations and providing performance values that can be compared and assessed. 
Healthcare Performance Metrics
KPIs such as the HFMAs MAP (measure, apply, and performance) keys allow hospital and practice managers to compare financials and revenue statistics against their immediate peers as well as those on a state and national level by specialty. Beyond just a clean claim rate, net days in AR is a revenue KPI that is critical for evaluating performance, as are the claim denial management statistics.