Over 40 years of award-winning billing and coding experience.
A brief look at how the Claimocity software stacks up in relevant revenue cycle categories for billing and coding efficiency, and how our array of claim collecting and processing benchmarks and percentiles measure up against the best in the industry.
"We started out with just the charge capture software but had over 200 thousand in outstanding collections that we couldn't get clear answers about from our billers. Got so bad we made a change. Claimocity did a full audit and saved everything that was still viable,about 64%. Over a third lost. Was upsetting to say the least until we started collecting 18% higher revenue per month as a practice after the switch. Morale of the story is don't keep feeding good claims into a broken process."
-Andrew P. Smith, M.D | Founder | PM&R Group | Los Angeles, California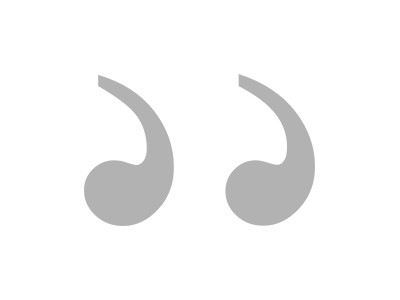 Claimocity is both a software and a service but the backbone of the software is empowered by the absolutely stunning revenue cycle results we are able to generate.
Our clean claim rate is remarkable, our collection stats are through the roof and our team is able to take those challenging claims that other companies write off and finesse, maneuver, or brute force them through the process.
Our goal is to get every claim processed and paid and we are the best int he business at getting this done. We not only have the top tier talent in the business but we have the numerical advantages, enabling us to work in groups around the clock to run claims through rigorous quality control and process them within the first hour, often within the first five minutes.
Our account managers follow providers through their busy workdays, proactively identifying and resolving issues, sending reminders, making corrections, and running everything through our AI to double, triple, and quadruple check for any issues that could prevent a clean slide through to a faster reimbursement.
There simply is no substitute for the intelligence and analysis that comes from having control of the entire revenue cycle from the point of care to the final reimbursement.
Stand alone charge capture services do a relatively good job of capturing charges, but the fluidity of the move from one software to another or into a separate service leaves gaps where charges inevitably get stuck or lost. These stuck points, along with other holes and inefficiencies go unrecognized because the initial software has seemingly done it's job and the doctor does not have the time, let alone billing expertise, to recognize the subtle differences between numerical totals of claims going in and payments coming out. 
The billing team on the other end of the charge capture should theoretically be catching this but without tracking the process on the charge capture side they more often than not miss 3-5 charges (roughly equivalent to $400-$500) per provider per month in just this one gap alone. 
Start stacking those gaps and multiplying by the number of providers in the practice and you can see how these simple transitional revenue inefficiencies from charge capture software to in-house or outsourced billing services can quickly turn into tens to hundreds of thousands of dollars in avoidable losses from this one area alone.
There is nothing traditional about us. But in terms of services provides, we do everything a traditional billing company can do plus more.
Our RCM services can be with or without our software offerings, and we have hundreds of clients that use our billing services alone including surgery centers, skilled nursing facilities, acute care and step down centers, and a wide variety of specialties including hospitalists, physiatrists, hospital psychiatrists, cardiologists, anesthesiologists, urologists, nephrologists, and dozens more.
We offer full practice management, a state of the art 9th gen mobile workflow and billing app for providers, a cloud based portal for seamless transitions across users and platforms, and the full array of productivity tools, EHR/EMR integrations, revenue cycle enhancers, and custom solutions to fit your needs.