Free Coding Review with Benchmark Analysis and Practice Performance
Being a Hospitalist is Hard
An Extra 9 Hours per Week and 25% Revenue Shouldn't Be
#1 Rated Physician Rounding Software
More Time & More MoneyStreamlined MD WorkflowsFast and Focused BillingHigher ReimbursementsReduced Admin BurdensPractice & Provider Tools
Award-winning doctor rounding app, accelerated mobile charge capture, integrated EHR, cloud-based practice management, and end-to-end RCM billing.
FREE 30-Day Software Trial

"Best in class at getting doctors the most revenue with the least amount of effort."
Gregory Feldman | Internal Medicine

"Billing, coding, charge capture, and credentialing all in the app? Wow, sign me up."
Dr. Anas Kayal | Hospitalist

"Since we switched to Claimocity we have added four new providers and grown by 22%."
Lisa Feldman MD | Infectious Disease
What Makes Claimocity Different?
Transparency – Taking the mystery out of the billing process with unrivaled real time financial information and business intelligence.
Code Assist – Giving doctors the ability to toggle coding automation, improving efficiency and reducing revenue loss from under coding.
Workflows – Streamlined administrative and clinical operations from census integration to point of care workload and billing optimization.
Time Efficiency – Save 5-13 hours per week in high value time.
Bottom Line – Collect 98.5% of claims (28.5% above average) while eliminating missed and lost charges, filling revenue gaps, and increasing total revenue and revenue per visit reimbursements.
Design – The modern look and feel is highly intuitive and user friendly with an elegant feel and visually appealing look that doctors prefer.
Data Flow – Real time EHR, PM, and facility integrations that enable fast full interfaces with hospital, facility, census lists, and patient data.
Flexibility – All-in-one or individual software and service solutions including charge capture, practice management, and medical billing.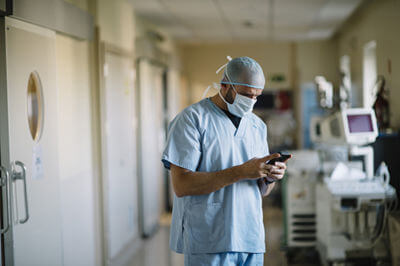 Transition quickly & easily between facilities
Top Mobile Charge Capture by Today's Hospitalist

Best Software for PM&R Physicians by AAPM&R

#1 Point Click Care Integrated Software for MDs

Top RCM Company by Health Care Tech Outlook

#1 Rated Mobile Charge Capture by PracticeSuite

Voted Best Billing and Coding for Medical Software

#1 Medical Software of 2020 for User Experience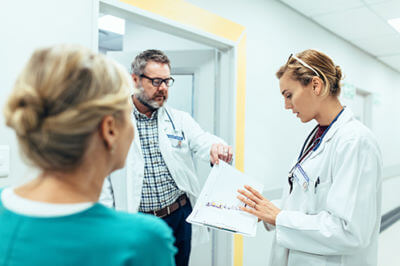 Manage Practice and Provider Compensation
Software, Solutions, & Services Designed for Doctors on the Go with Patients In…
Hospitals (General and Specialized)
Acute Care Facilities
Psychiatric/Mental Health Units
Ambulatory Care Facilities
Post-Acute Care Facilities
Inpatient Rehabilitation Facilities (IRFs)
Skilled Nursing Facilities (SNFs)
Long Term Care Hospitals (LTACs & LTCHs)
"Our A.I. based solutions cuts weekly administrative burdens by 30-60% and reduces billing to under nine seconds per patient", states Jim Jensen, COO of Claimocity. "Eliminating revenue loss for our doctors is crucial, as is increasing time efficiency."
Easy to Learn. Easy to Use.
User Friendly
The app is known as "touch and feel software" because doctors and managers appreciate the clean elegant design and love how fast and easy the software makes complex tasks.
Fast Roll Out
No technical savvy needed. Physicians, managers, and staff love the fast focused on-boarding, hands on concierge support, and how easy it is to maximize efficiency from the first day of use.



INCREASING TIME EFFICIENCY IS KEY
Ranked #1 for LTACs, IRFs, and SNFs
♦ Modern doctors require modern solutions that combine smart efficient technology with hands-on human support.
♦ Claimocity sets the bar for busy doctors on the go with fast, friendly, and ultra-productive mobile billing and practice management software solutions.
♦ Ranked the #1 top choice for physicians in acute care and sub-acute step down facilities including hospitalists, physiatrists, hospital psychiatrists, and hospital or facility based specialists.
♦ Smart automation and a streamlined workflow means more time for patients and more free time away from work.
♦ Claimocity is the preferred charge capture and mobile billing option for doctors in skilled nursing facilities who work with Point Click Care.
REDUCING REVENUE LOSS IS CRITICAL
Rated #1 Software Solution for Hospitalists
♦ Claimocity eliminates charge capture and RCM inefficiency losses while setting the table for optimal financial growth.
♦ Hospitalists lose 28-79K per provider annually to charge capture gaps, procedural problems, under coding, process errors, and unnecessary billing complications.
♦ The opportunity cost of unnecessary time expenditures on billing, paperwork, and administrative burdens is through the roof in terms of the total encounters possible.
♦ AI-enhanced efficiency tools streamline the daily workflow, saving high-value time at every turn while boosting take home income and shoring up all the holes in your revenue cycle.
Hospitalist Billing Company and Full-Service PM
From Claimocity medical practice metrics to our hospital revenue cycle benchmark optimization and Hospitalist billing services, we believe in creating clear, concise smart software tools that help hospital physicians even the playing field with insurance companies.
Hospitalist Billing Services and Claims
Claimocity is so much more than a Hospitalist billing company or a medical billing and coding app.
Other hospitalist billing companies perform various levels of accounts receivable type services and provide some level of functionality when it comes to practice management features and functions.
But even the ones specifically designed for hospitalist physicians fall far short of what we offer in terms of our full-service end to end RCM and practice management package.
Not only do we do a better job of managing the hospitalist revenue cycle with artificially enhanced smart software, a proprietary rules engine built on machine learning that draws from the most robust big data processing in the hospital PM and RCM industry…
We combine our revolutionary medical technology with a 24/7 full staff of award-winning hospital medicine billing experts with decades of operational experience and the well-honed ability to provide insightful and comprehensive support solutions from the point of care on.
This unprecedented combination of advanced healthcare technology and specialized human support provides a level of proactive issue identification and resolution, comprehensive billing and collections solutions, optimal revenue streams, physician practice financial and management insights, and hyper-focused daily efficiency that simply cannot be matched by anything else out there.
Frankly, it is not even close.
Many of our competitors use comprehensive ECC and hospital interfaces but fail to inform you of the constant errors that come from using the hospital interface syncing method that requires constant adjustments and unnecessary levels of complication that leave you open to huge volumes of human errors at multiple stages and steps.
This is because each hospital uses an interface that even when they look similar, ALWAYS use a different fundamental code source and back-end system that creates an array of integration issues. We systematically tested integrations across over 6 dozen hospitals and compared them to face-sheet integrations, scanning, faxing, and manual input methodologies.
Hospital interface integration actually generated three times as many errors as Face-sheet integration and the overall lowest efficiency ratings of any method because the QA/QC billing inefficiencies due to the hospital back-end software glitches created ripple effect issues across the revenue cycle and were often the most difficult to identify and resolve even using artificially intelligent software parameters and hyper-focused data processing models.
Faxing and scanning was better than manual input but not by much and had significant impacts on the daily administrative workload put on Hospitalists.
Face-sheets provided the second-best alternative as they allowed for a level of demographic and patient info auto-population that significantly reduced the physician workload with regards to the daily administrative time burdens of billing, but this system required hospitalists to remember to scan face sheets and created bottlenecks in the optimization and revenue maximization process if the face-sheets were scanned illegibly, improperly filled out, or missing.
By far the most efficient option with the lowest amount of time cost and lowest number of errors was bar-code scanning which allowed a quick scan to generate every facet of vital demographics and necessary patient information for billing and scheduling purposes. The availability of the patient bar-code on both the wristband (before discharge) and the chart (pre- or post-discharge) enabled a level of accuracy and resolution ease that is simply not available in any other way.
Here at Claimocity, we combine a simple patient barcode scan with an accelerated hospital charge capture system and optimized point-of-care hospitalist coding guidelines to minimize the administrative workload put on the hospital physician so that they can focus on what is important… the medicine and the patient.
We are not only hospitalist-centric but efficiency-minded and hyper-focused on productivity and providing the tools and information necessary for comprehensive data-driven decision-making. We want to help you earn as much as possible while saving as much time as possible and giving you everything you need to measure how you (and your group) are doing against your peers both within the state and across the nation.
Patient Rounding App
Rounding is one of the central components of day-to-day clinical and financial operations for busy doctors working in hospital-based settings and facilities such as skilled nursing or inpatient rehabilitation centers.
The smoother the workflow and managed workload, the better the quality of care that a physician can provide.
Claimocity is the only hospitalist app built exclusively for hospital or facility-based physicians with all the tools, features, and concierge-level support they need to reduce the administrative time costs of their daily workflow while maximizing the revenue output of their work.
Receivable Metrics for Hospitalist Practice Management Groups
The proof is in the numbers and here at Claimocity we let the data do the talking which is why we process more data than any other medical PM or RCM billing company in the industry to ensure that you get the highest receivable metrics for your practice.
Not only do you benefit as an individual practitioner but your group receives unparalleled support and functionality to drive relentless month over month and year over year financial growth – all while saving large quantities of measurable time that can be used to focus on the patient, the quality of the medicine, or other worthwhile endeavors.