The Only PM and Billing Software Exclusively for Hospitalists
AI-Enhanced Coding and Billing Solutions for Increased Efficiency and Financial Growth
Fast Efficient Hospitalist Billing and Coding
No more revenue loss to under coding
No more audit risks to over coding
Pick the coding automation level you prefer
24/7 concierge billing and coding support
End-to-end hospitalist billing services
Award-winning charge capture platform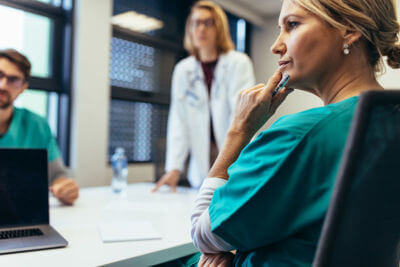 Coding has a time cost, an annoyance factor, and an associated financial and legal risk.
There are two primary parts to hospitalist coding, level and diagnosis.
Some doctors want to do their own coding so we just run QA/QC on their submissions. The downside for them is that this is time consuming, repetitive, and tedious. While not overly complex it can be difficult to complete at a high efficiency benchmark, which is what determines audit risks.
Quick Code Built In
AI-enhanced coding search functions that provide a suggested array of coding selections based on historical usage, the encounter context, and the doctors' tendencies.
Code Assist
For doctors who want a complete solution, we have a tool designed for just this purpose.
We help you take a time consuming and inefficient part of the billing process and turn it into a source of optimal revenue, audit protection, and top tier peer benchmarking.
We have over 25 case studies related to coding comparison evaluations, and full-service coding offers the highest potential area of initial improvement a hospitalist can make for both time savings and revenue generation.
Providers, and practices as a whole, consistently generate a 8-11% ROI above cost on this service alone while maximizing efficiency and freeing up hours per week that can be used to generate higher quality of care measurements or more encounters per week.
"Our A.I. based solutions boost efficiency by 10-15 hours per week and on reduces billing down to 3-9 seconds per patient", states Jim Jensen, COO of Claimocity. "Reducing revenue loss for our doctors is crucial, as is increasing time efficiency."
Win a Personalized Smart NFC Business Card with a Demo
Under coding overview
Some encounters are harder to code than others. With level coding there is a methodology that should be applied to every encounter. And for the most part this process is relatively understandable. But there are a variety of encounters that blur the lines and are difficult for non-professional billers to properly decipher and doctors can get stuck.
When they hit these encounters most doctors tend to play it safe and under code but this actually isn't playing it safe as it increases audit risks because it puts them at odds with the benchmarks while also costing them revenue on an encounter that should be coded higher.
Over coding overview
If they misunderstand and code higher than the encounter should be because the time spent was more than seemed appropriate for the lower code, then the audit risk is worse.
Audit overview
Audits are a big factor when considering whether to utilize full-service coding.
There is a heavy focus on provider coding compliance and even slight deviations over time from optimal coding levels can trigger a deeper legal look. Every audit creates severe legal and financial ramifications even when you win, and the time and energy costs the audit process takes are tremendous.
The statistics are staggering on how much money is returned to Medicare and how many doctors per 100 get audited and have to repay money they didn't even realize they were over collecting because of coding confusion.
Under Coding
The billing system is fraught with gray areas, bureaucratic obstacles to payment, claim hurdles and more. Under coding is a common way Hospitalists lose revenue.
Coding at an optimal level means that you no longer lose out on the legitimate revenue that comes from doing your medical billing the right way. Start collecting what you are owed every time with integrity.
Over Coding
On the other end of the spectrum is a consistent or sporadic level of over coding, whether on purpose, through confusion, or by mistake. This puts you at risk of an audit or worse.
Coding an at an optimal level ensures that you maximize your revenue from proper coding while minimizing your risk of any future issues if your over-coding aberrations or patterns trigger an audit or investigation.
Balanced Coding
Our Claimocity software uses big data to determine the optimal level coding based on historical data, statistical models, big data processing, and AI-enhanced machine learning.
Our software helps make sure that you are coding with optimal integrity and not missing out on the lost revenue that comes from under-coding or putting yourself at an unnecessary long term risk with over-coding.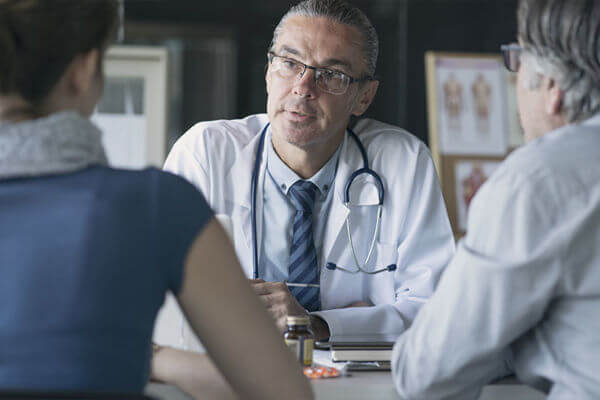 See What Claimocity Can Do for You
One 15 minute pressure-free demo with one of our software specialists will set you on the path to better revenue maximization and stronger daily efficiency. We will just run you through the software and answer any questions you may have. It's that easy.
What will you do with the extra time and money?
Hospitalist Coding with Integrity
Medical billing coding and reimbursement is an important part of the revenue generation cycle, yet there are a lot of gray areas that create confusion, uncertainty, and improper level code choices. Hospitalist coding requires a greater level of understanding and information than is typically available for hospital physicians, which is why Claimocity integrates a smart software coding optimizer that utilizes big data processing and artificial intelligence to analyze the diagnosis code, any patterns available, and the context around the claim in order to generate physician coding insights and charge capture options that maximize physician coding integrity.
Physician coding integrity refers to that ideal middle area that creates the best claim value outcome, the highest clean claim chances, and avoid the dual risks of income loss from "playing it safe" under coding and the financial audit risks that come from consistent over coding.
Improving Hospitalist Billing, Coding, and Reimbursement
Improving a physician's medical billing coding directly correlates to improvements in reimbursement numbers. Claimocity starts by catching clear mistakes and issues such as marking an initial visit as a follow-up, thereby missing out on the increased initial claim value. The artificial intelligence makes short work of such mistakes, identifying them immediately and suggested easy fixes with clear value.
Following up on the revenue increases that come from the low hanging fruit code improvements, Claimocity helps Hospitalists create billing patterns that generate long term rising revenue gains while providing protection against any future audits by maintaining coding within clearly acceptable ranges according to industry averages on both state and national levels.
Maximizing the Coding and Billing for Hospitalist Services
Medical coding with regards to hospital patients is challenging on several levels as they tend to have complex billing parameters and conditional coding requirements that fall into two or three primary categories depending on the specialty: initial, follow-up, and discharge.
Hospitalist coding with accuracy requires both a strong knowledge of the billing process and an understanding of how to use the proper CPT codes to report the level of hospital care in line with the visit.
The perfect medium allows the hospitalist to report the right choice of coding options in a way that minimizes billing time consumption, maximizes payoff, and minimizes long term audit risk (while maximizing protection if an audit were to occur).