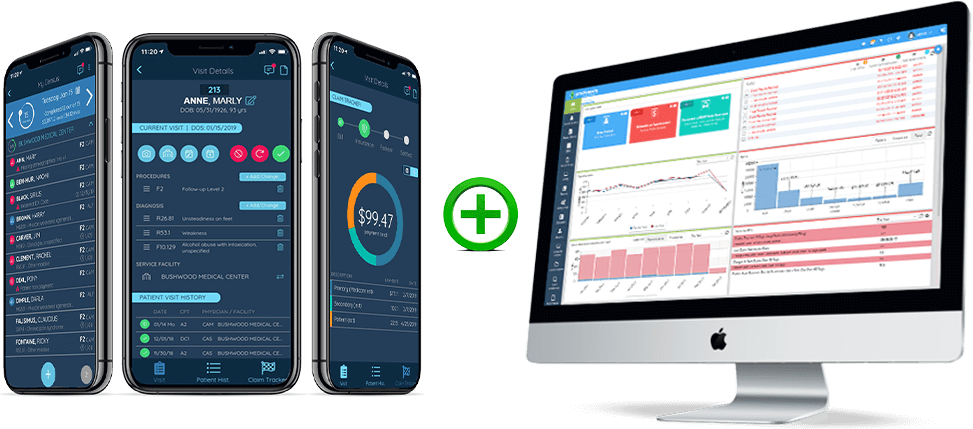 Transition Seamlessly from Hospital to Office
Claimocity selects PracticeSuite as its EHR & in-office practice management platform.
PracticeSuite is an ambulatory technology integrator that offers whole-practice medical office solutions, providing an affordable cloud-based practice management system, electronic health records software, patient engagement portal, and revenue cycle management services (RCM).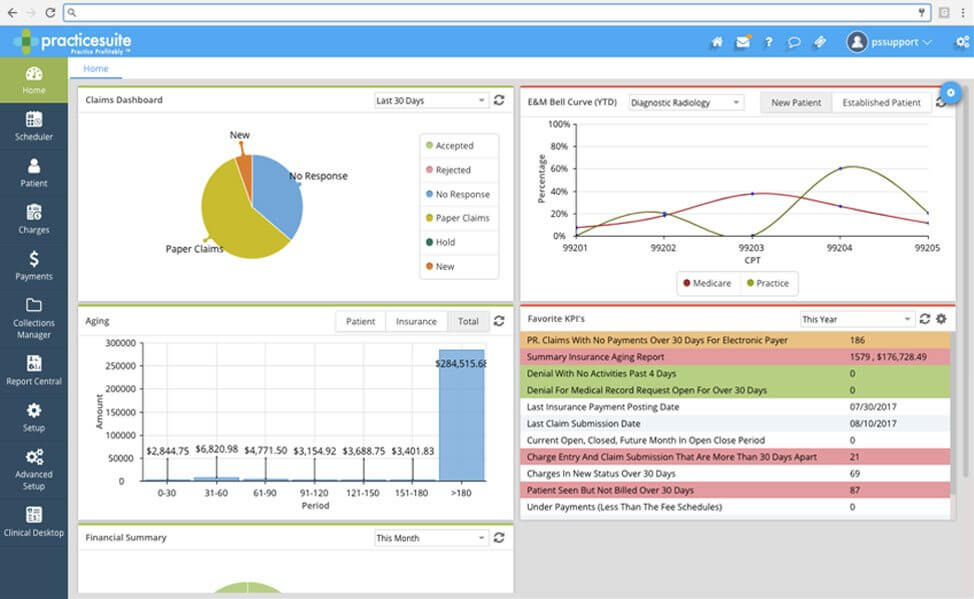 Manage Your Entire Medical Practice on a Single Platform.
"We are excited about this partnership as it presents a combination of tools and revenue cycle improvements directly from within our software, providing hospitalist with all the necessary tools needed to capture billing data at point of care", states Trey Wilson Chief Revenue Officer at PS.
Affordable All-in-One Solution for End-to-End Patient Care
"Claimocity's application allows physicians to make their rounds and push clinical data directly into the PracticeSuite EHR that then results in properly coded charges that are ready to bill", states Anna Monsour, Director of Strategic Partnerships at PracticeSuite.