Award-Winning Revenue Cycle Benchmarks
Our time studies and efficiency models for the smart census, claim tracker, accelerated charge capture, and revenue generation models are the highest int he industry, and steadily rise over time with machine learning enhanced levels of optimal revenue growth over time.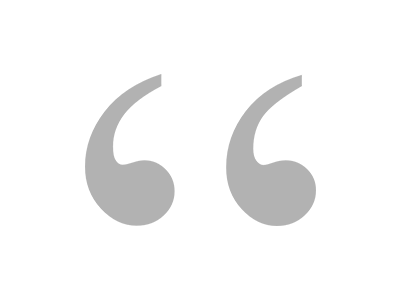 "Our A.I. based solutions boost efficiency by 5-10+ hours per week and on average reduces billing down to nine seconds per patient", states Jim Jensen, COO of Claimocity. "Reducing revenue loss for our doctors is crucial, as is increasing time efficiency."



"Our executive team approved participation in a voluntary two year time and revenue study in order to evaluate the quantitative and qualitative value compared to the numbers we were generating with the prior software in order to justify the switch. Within 24 months we had a 41.6% net revenue rate increase as well as an average of 38.8 hour savings per month per physician across our practice, which was a remarkable result."
Read More...
Hospital Revenue Cycle Management Process in Medical Billing
What is a Medical Revenue Cycle? What exactly does the term revenue cycle management mean? The revenue cycle in practical terms is defined by an array of administrative and clinical functions and processes that cover the full umbrella of data collection and payment collection from the point of patient input to point of care, charge capture, management, and claim collection to the moment of payment completion or denial. The revenue cycle in the most simplistic of terms is the billing life cycle from the point of origin with the patient care to the point of resolution with the billing and collection account.
Revenue cycles are observed to be "healthy" if they follow best practices and achieve strong metric results. This means everything from charges being captured accurately and effectively in accordance with payor requirements to administrative and coding efficiency ensuring that the correct services are being billed to the proper accounts. 
Unhealthy revenue cycles contain loss points or inaccuracies that impact collectible revenue, reducing the maximum total earned to a preventable lesser amount. These include missing charges, lost charges, claims timed out, unverified demographics, unverified insurance, underpaid claims, payment denials, incompletes, preventable errors, human processing mistakes, lack of referrals, and other well-defined gaps in the billing process that prevent payouts.  
The levels of these inefficiencies determine the quality of the revenue management cycle service being provided and/or the medical billing practice management software being used. Efficient medical billing services provide healthy medical revenue cycle optimization by proactively identifying and addressing potential causes of issues and errors, streamlining the processes to ensure maximum viable speed without any loss of efficiency, and achieve the highest levels of clean claims and lowest levels of denials within the parameters of a healthy number of days in accounts receivable so that the physician gets paid the most of what they earn in the least amount of time with the least amount of work and headache.  
Capture Billing and Hospitalist Medical Billing Optimization
The majority of practices utilize an electronic charge capture process in which specific coding situations are managed and documented audits are performed to ensure not only compliance but a healthy revenue cycle that is hitting on all cylinders from point of entry to point of completion for any given patient, visit, charge, or payment. 
During the charge entry phase, fee schedules are developed based on historical data and contextual averages. These schedules are managed, charges are entered electronically or manually based on the system and the claims and surrounding data is reviewed, audited, and edited as needed to ensure the proper compliance with the system in a controlled manner using a series of best-practice standard operating procedures.
 The experience level and quality of the billing service directly impacts the quality of results at this stage, which will directly impact key metrics later int he process, resulting in higher or lower net collection rates and associated benchmarks. 
Medical Billing Practice Management Software that Generates Efficient Medical Billing Services
Proper claims management is a critical component of any medical billing practice management software, and will directly impact whether it generates inefficient or efficient medical billing service results in both the short and long term. 
In the hands of experienced billing experts and auditors with strong attention to detail, proper experience, and well-established QA/QC capabilities, compliance is maintained at a higher level, status updates flow with consistency, claim editing checks are performed at specific intervals, error resolution happens in a systematic manner that addresses issues as needed in the various stages of the process, and a system of checks and balances ensures that high standards are achieved and in the cases that require adjustments, claim corrections are made in a timely and efficient manner to promote bottom line net revenue collection rates and billing efficiency quality scores. 
Medical Practice Revenue Cycle Management Optimization
Medical practice revenue cycle management optimization is a persistent goal rather than an achievable state as the insurance company payor system is set up in a manner that promotes claim denials, errors, and issues. The insurance companies have a financial interest in reducing revenue cycle efficiency as the discrepancy between what is possible and what they payout is an additional profit that they get to keep. 
Therefore, rather than evaluating medical practice revenue cycle management optimization by 100% efficiency models, healthy revenue cycles are measured by achieving certain thresholds that take them as close to full efficiency as the current system allows. For example, claim denial rates below 10% are considered good and below 5% is considered great. By achieving a 3-4% claim denial rate on average, Claimocity is setting the industry standard despite not hitting the absolute maximum of 0%. The same can be said for clean claim rates, where the average resides around the 75% mark yet good billing companies achieve the 80-90% threshold and at 95%+ Claimocity sets the bar for extreme revenue health despite not achieving a statistical average of 100%. 
Our Revenue Cycle Management Service
Here at Claimocity, our revenue cycle management service is far and away the industry best, but it is only available for hospitalists. We are able to substantially increase cash flow, achieve sustainable financial growth and measurable performance in both the short and long term, and not only meet but exceed the industry demand for solutions to declining reimbursement rates, increased risk, and margin pressure related to the quality of care and associated payment rates.
Not only do we get you as close to 100% payment of what you earned as it is currently possible to achieve, which is measurably better than anyone else out there, but we ensure a level of compliance that minimizes audit risks and utilizes AI-enhanced automation to perform administrative functions that reduce the amount of time the physician has to spend on billing, coding, scheduling, charge capture, and other critical components of the revenue cycle… opening up large quantities of time that can be used to increase the number of patients seen, improve the quality of the patient care, focus on the medicine, or free up the time for other important daily, weekly, or quarterly functions.