Medical Billing and Coding with Built-In

Revenue Intelligence
• Award Winning Total Revenue and Revenue/Encounter Metrics
• Over 4500 Certified Coders and RCM Specialists on Staff
• 100% Financial Transparency and AR Visibility in Real Time
• 100+ In-Process Metrics and Intelligent Feedback Loops
The Team and Technology to Collect Everything
Free Coding and Performance Analysis with Demo
Free Practice Management Software with our All-In-One RCM Solution ($299/User Value)
We Measure Over 100+ In-Process Metrics for Continuous Improvement
*Figures listed below are averages across all practices and providers over the last 26 months.
95% Realization Rate at 45 Days
99.3% Net Collection Rate
99.4% Standard Clean Claim Rate
Only 3.1% A/R Over 120 Days
Only 2.7% Claim Denial Rate
98.6% First Pass Claim Yield
+5.7% Net Patient Revenue
-15% Cost to Collect Expenses
-17.3% AR Days on Average
Over a 98% first pass acceptance (average is 70-90%)

Real time claim tracking and adjudication

AI-enhanced automations and quality control measures

100% revenue cycle transparency at the micro and macro levels

Claims go out in an average of 10.2 minutes

New RCM specialist and billing hires are required to have a starting accuracy of 98% and don't go live until they achieve 99%

4500+ certified coders, billers, and RCM specialists on staff

Automated quality control checks and feedback loops for business intelligence and revenue growth opportunity analysis

100% transparency, visibility, and data availability in real time

Full service coding automation with an average ROI of 7.1-14.3%

Coding efficiency measures and checks to protect against revenue loss from under coding and audit risks from over coding or inefficiencies

Provider benchmarking on a state, national, and specialty level for peer to peer analysis, provider productivity evaluations, and risk assessment.
Eliminate AR gaps and stuck points with revenue cycle perfected.

Machine learning provides data analyses for physician improvements

AI-Enhanced robust rules engine with hundreds of in-process tracking and evaluation options fully customizable to your practice and providers

KPI provider and practice analytics with predictive data intelligence

99.9% uptime with multi layer recovery solutions and data protections

Real time claim tracking with multi stage evaluations for increasing accurate data including collection value estimates and timelines

Real time provider and practice revenue updates as claims process for reporting as well as compensation management formulas.

Denial and underpayment management

Credentialing and contracting services with high historical ROI returns

Claim review and scrubbing as well as appeals at all levels

100% of appeals are processed within 5 business days and 96% are processed within 1 business day.

Real time comprehensive provider and practice reporting across standard and custom requirements to ensure your team has 100% data visibility

What Do Key A/R Metrics Really Mean?

Benchmarking the revenue cycle management metrics of a clearinghouse is a very effective tool for evaluating the quality of the RCM service yet a clear understanding of the terms combined with qualifications of success criteria are essential for comparing one RCM company against another and making the best choice.
Clean Claim Rate Can Be Misleading
The term clean claim rate refers to a clearinghouse's degree of consistent success in getting claims processed but nearly every clearinghouse worth it's weight has a rate that exceeds 90% and the metric has been relatively outdated by increasingly complex payer rules.
The bottom line is that using clean claim rate as a reliable RCM benchmark for evaluating a revenue cycle service company is a flawed approach primarily because of its marginal impact on cash flow.
First Pass Claim Yield is a Top Metric
This represents the percentage of claims that are paid on their first submission, putting the emphasis on denial prevention by requiring a higher allocation of time and resources to the pre-claim submission process, limiting the number of incorrect claims which is turn reduces time spent working on denials while increasing cash flow.
The bottom line is that focusing on first pass yield creates more work on the front end yet driving measurably higher RCM efficiency.
KPI Evaluation: Net Collection Ratio
The net collection rate is the adjusted rate that measures the effectiveness in collecting reimbursement payouts.
The bottom line is that like first pass yield, the net collection rate is an indicator of the relative success or failure of the revenue cycle service by evaluating what percentage of everything owed is being collected.
Evaluating Your A/R Realization Rate
A high quality accounts receivable process is critical to a providers success and possibly the most critical KPI for evaluating the success of an RCM company. The magnitude of accounts definitely matters but the age of those accounts creates some of the most important RCM metrics for evaluative purposes.
The bottom line is that evaluating the percentages at more than 30, 60, 90, and 120 days gives crucial insight into where in the AR process the majority of claims are being paid and what degree of success is occurring at each stage for the more difficult .
► Patient Demographic
► Medical Coding Efficiency
► Charge Entry
► Payment Posting
► Accounts Receivable Optimization
► Denial Management
► A/R Follow Up
► Claims Submission & Processing
► QA/QC and Audits
We Believe in Full Accessible Transparency
Your A/R and collections should be fully transparent, easily available,
We provide a full continuum of integrated revenue cycle services and products that supports various sized practices and a wide range of specialties.
The Claimocity medical billing and coding team typically sees a 9-26% increase in collections per visit.
Bringing Clarity to Medical Billing and Claims Processing
When you go with our PM solution or all in one software and services package you get an end to end claim tracker with unrivaled predictive medical billing data analysis technology built in, telling you what EVERY claim is worth (and when it will be paid) as soon you submit it.
At the point of care (or moment of capture), Claimocity uses proprietary AI-driven smart software to instantaneously analyze huge volumes of payment data against contract rates and historical insurance payment patterns to provide a predictive claim value timeline that is accurate to within 0.05%.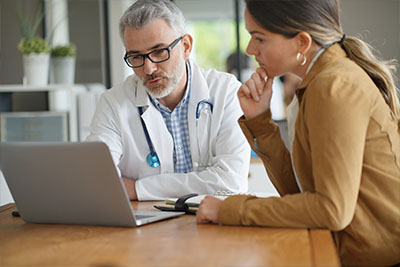 Point of Care
Our revolutionary smart software claim tracker gives you the first claim payment value and timetable at the point of care when the mobile charge is captured, providing you with an incredible and unprecedented look behind the insurance curtain of the billing cycle process so you can better understand your daily and monthly revenue.
The faster you get us the charge, which when you are using our accelerated mobile charge capture is as little as 9 seconds, our algorithm will analyze all the demographics and factors to provide a first level payment value and an estimated date. As we process the claim, this info will update to the level two estimates with incredible accuracy.
Payment Value
Not only does our AI-driven revolutionary claim tracker give you an immediate in-depth look at claim values rather than making you wait until a claim is paid to tell you how much it is worth, but our pattern analysis smart software offers point of care and point of charge insights that can assist with maximizing level coding and claim worth.
Knowing your claims payment value assists with tracking individual and practice level KPIs, financial goals, monthly revenue cycle optimization, and gives you a better understanding of what claims are likely to be denied, what insurance companies are unreliable, and any insights if available on how to adjust according to past data to maximize present value.
Benchmarking
Not only do you get the claim value and estimated payment date but the same statistical modeling that enables us to provide intensely accurate data within a few percentage points of variation also allows us to provide unheralded levels of benchmarking so you can see how your claim numbers and values stack up against your peers on multiple levels.
Now you can not only better evaluate your own data on a month over month (or year over year) comparison, but our benchmarking enables much greater levels of within-group comparisons and KPI goal-setting, as well as state and national levels comparisons that enable a much higher degree of measurable improvement and evaluation.
Leading Player in Providing AI-Enhanced Revenue Cycle Management Services
The Claimocity medical claims processing department is the US arm (for hospital and facility physicians) of our parent Global RCM group that has been providing technology enabled RCM services for 31+ years.
Proven experience partnering with complex health systems including integrations with 30+ practice management and EHR systems
In that span we are responsible for $1.5B+ in Revenue Improvement and handle 5M+ insurance calls per year
Over $200M+ in Cost Reductions have been delivered and 20M+ charts coded
We currently have active prospering clients in 49 states across 60+ specialties and just hit the anniversary of our first 20 year client
We provide RCM services for over 1700 practices and process 1.5B payments per year and have over a 99% retention rate over five years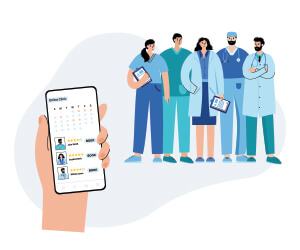 Charge Capture + RCM Services
Mobile medical billing software with end-to-end RCM services for practices with physicians who see patients in acute care, LTAC, IRF, SNF, or sub-acute step-down facilities.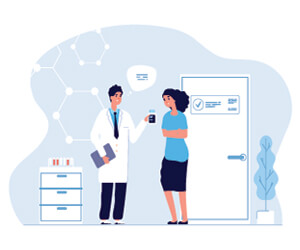 Practice Management + RCM Services
Practice management, charge capture, EHR (optional), and billing software with medical claims process RCM services for busy modern doctors in hospital and facility-based settings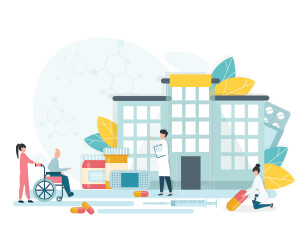 Stand Alone RCM Services
Full-service end-to-end medical claims billing RCM services with no software side inclusion for integration into your existing charge capture and practice software platforms.
Streamlined Medical Claims Process for Faster Reimbursements
The Claimocity end-to-end revenue solutions utilize a blend of AI-enhanced smart technology and robust RCM billing teams with decades of experience to achieve higher and faster reimbursements while maximizing your revenue cycle operations with award winning results.
Our software and services reduce administrative burdens and help automate and streamline claims management, payment processing, coding, contracting, credentialing, and compliance to ensure that the clinicians, front office, practice manager, and billing team are always on the same page.

Claimocity Smart Workflow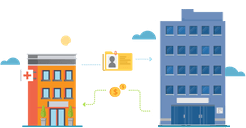 Smart Custom Solutions
Long term success starts with the right initial processes. Our billing, coding, operations, intake, and software teams assist in the smart setup to proactively define the best platform combination for the client while identifying and resolving any root issues, completing a thorough A/R review, and designing a custom RCM solution platform to meet your specific specialty, practice size, and needs.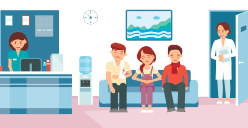 Easy Implementation
Claimocity is designed to quickly and seamlessly integrate into any existing practice, system, or frameworks, supporting physicians, managers, and office staff in every critical role. The software is user friendly to streamline the workflow and focused on simplification and automation in order to improve time and revenue efficiency while making the software as intuitive and easy to use as possible.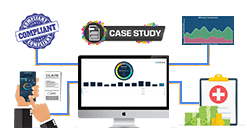 Time & Revenue Efficiency
Claimocity offers award-winning software options including native iOS and Android applications, mobile and desktop-based practice management suites, accelerated mobile charge capture, integrated EHR, contracting, credentialing, scheduling, and coding efficiency tools that reduce administrative burdens, streamline billing workflows, and save high-value time for staff and physicians.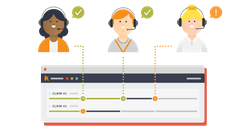 Award-Winning Expertise
Decades of highly specialized collective experience, cutting edge next gen AI-enhanced technology, implementable best practices, smart workflow processes, actionable insights, and the hands-on approach of our highly experienced team of coders, billers, support staff, techs, and medical specialists are just part of the reason that physicians, admin staff, practice managers, and owners love using Claimocity software.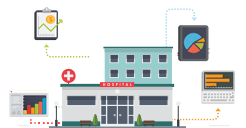 Data-Driven Decisions
KPIs, actionable analytics, and real-world data on both the provider and practice level enables a higher level of insight and data gathering for more effective decision making. Claimocity enables greater transparency in the billing and coding process while generating a stronger understanding of productivity and performance including compensation management tools and daily financial updates for physicians and practice managers.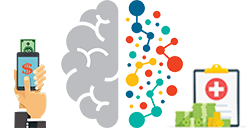 AI-Enhanced Advantages
From our proprietary rules engine and custom personalized patient and facility management filters to practice and provider-level AI-enhanced pattern analysis and machine learning systems, our technological advantage, super computing enhancements, big data processing infrastructure, and efficiency-driven statistical analyses create a deeper level of business intelligence for higher efficiency and productivity models.
"Our executive team approved participation in a voluntary two year time and revenue study in order to evaluate the quantitative and qualitative value compared to the numbers we were generating with the prior software in order to justify the switch. Within 24 months we had a 41.6% net revenue rate increase as well as an average of 38.8 hour savings per month per physician across our practice, which was a remarkable result."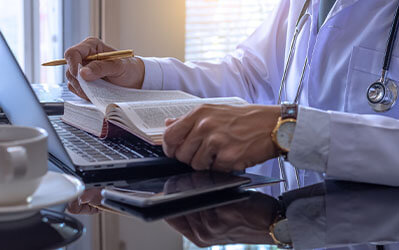 Accelerated Charge Capture
Modern PM App and Desktop Portal
Hybrid Custom Solutions
Seamlessly Integrated EHR/EMR
Full-Service Contracting & Credentialing
Patient and Facility Scheduling
Compensation Management
Advanced Reporting and Analytics
Comprehensive Patient Engagement
And so much more…
Claim Submission Process in Medical Billing
We Offer Streamlined Submissions Whether Paper, Fax, Electronic, Mobile Software, or Bulk Uploads
Talk to one of our specialists to get a very clearly delineated set of options based on your current standard operating procedures, desires, and implementation capabilities. If you are using either of our software packages with RCM services then you will be able to take advantage of the best technology in the industry for claim submissions and processing.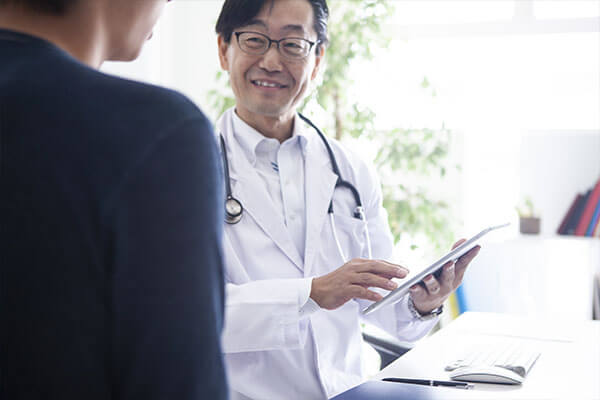 Unprecedented Claim Cycle Insights
One 15-minute pressure-free demo with one of our software specialists will set you on the path to better revenue understanding and maximization. We will show you the claim tracker and other features in action and answer any questions you may have.
What will you do with the extra time and money?
Specialty Focus
From practices with hospitalists and clinicians with encounters in acute care and step down facilities to office-based medical practices, we have solutions for every specialty.

Revenue Efficiency
Even a 1-2% improvement in revenue efficiency can have a 10-20% impact on bottom line financial growth. By improving efficiency we maximize your financial potential.

Custom Solutions
Cookie cutter software packages leave money on the table. Every practice and specialty requires a specific approach that we design to fit your needs and growth potential.

Integrated Tech
Our full-service end-to-end RCM services are designed to work with any combination of mobile charge capture, scheduling, EMR/EHR, and practice management tools.

Faster Growth
From a comprehensive initial A/R audit by our coding and billing team to our full RCM and PM processes, Claimocity drives consistent financial growth from month one.
Over 40 Years of Industry Leading RCM
There is no "one size fits all" in medical billing.
Each organization has different needs from stand alone software to best in class end-to-end RCM solutions supported by award-winning billing cycle experts with decades of hands-on experience.
The First Step TRowards Better RCM
The first step is a simple 15 minute meeting with one of our specialists who will ask a few questions, answer any answers you have, and provide pricing for any services you are interested in.
It's fast, pressure-free, and designed to provide the range of solutions that best align with your practice and provider needs, existing process, medical specialty, size, and current efficiency levels.
By the end of the brief conversation you will know how your current numbers compare to what you should be making.
The Claimocity Clearinghouse
Number of Practices: 1851
Number of Doctors: 17,507
Claims Submitted Per Annum: 42 Million
Value of Claims Per Annum: 10 Billion
Value of Cash Posted: 3.5 Billion
Number of Denials Handled: 1.5 Million
Number of Appeals Sent: 270,000
Number of Calls Made: 4 Million
Providers Credentialed: 150,000
Exposing the Claim Cycle in Medical Billing
The insurance companies have a lot invested in the medical billing claims submission process. It is purposely arduous and difficult because there is a financial incentive to deter claim submissions. The more issues, mistakes, confusion, and unresolved problems there are, the fewer claims the insurance companies have to pay, which is why there are so many bureaucratic loopholes, obstacles, deadlines, and hurdles to overcome.
The Claimocity software lifts the curtain to expose the claims billing process in a manner that brings clarity to the claim cycle in order to generate more informed decision making and better analytical insights into the claim cycle.
Claim Clarity is a revolutionary claim tracker designed exclusively for hospitalists.
The Claimocity medical billing electronic claim software not only generates the highest revenue maximization rates in key categories such as net collection rate, clean claim rate, claim denial rate, days in AR, and more…
But the smart software Claim Clarity Tracker shows each physician exactly what each visit was worth, what the insurance company historically pays out for that diagnosis code in these contexts, when the payment is likely to be made, how this stacks up against your contracts, the clean claim rating, and other critically important data points that enable a much better understanding of the coding process, the integrity and viability of the billing codes used, and the chances of denial in the current form.
Not only does this help to forecast payments totals on a daily, weekly, monthly, or yearly level, but compare claim totals and value to state and national averages, make performance evaluations on an individual or group level, and start to understand the claim payment patterns for a more optimized and consistently maximized coding pattern.
Billing Medical Insurance Claims with Confidence
In the current form, the best a hospitalist can ask for is a higher net collection rate than average, a few good benchmarks for the billing software, service, or company used, and a willingness to see more patients and handle more visits to make up for the inefficiencies built into the system.
When you don't know what a claim is worth, when it will be paid, or if it will be paid, you simply have to submit claims, code to the best of your ability, and then put it out of your mind and find the time to handle the billing and stack more visits or shifts in order to increase your income.
By the time a claim is paid it has been a month at least, sometimes several, and while some billing software options allow you to filter your way slowly through their system to try and find a single charge and its associated value, the simple reality is that no one has the time and the value is minimal.
What do you really get from knowing a claim value months after it has been submitted? You can't really use that information to improve the process or drive a better bottom line result the next time because the details are unclear, there is no real explanation for why the amount paid is the amount paid, and whether there were any extenuating circumstances or anything that could have been done differently to change the outcome or raise the value.
Medical Billing Electronic Claims Software for Hospitalists
The Claimocity medical billing electronic claims software for hospitalists changes all this by not only providing better tools for charge capture and time efficiency but providing the data you need at the time you need it in order to make informed decisions.
Knowing what a claim is worth and when it will be paid right after you see a patient keeps everything fresh. You know the context, the circumstances, and better yet, receive smart software insights at either the point of care or a close enough time to the point of care in order to adjust as needed to optimize the claim value with integrity.
It's just a smarter way to practice medicine as a hospitalist. It takes the guesswork out, lifts the curtain for a better understanding of the claim cycle and the billing process, and optimizes the information flow in a way that is critically important to better decision making and timely analytics.
What is Revenue Cycle Management Software?
Revenue Cycle Management (RCM) software captures, submits, tracks, and manages the claims-side practice financials for payer-based services in order to maximize a healthcare organization's revenue cycle efficiency and improve the billing, coding, and accounts receivable processes.
A strong, healthy RCM optimizes existing revenue streams to drive higher efficiency and help practices and physicians collect every payable dollar they have earned in the fastest manner possible with the least amount of energy expenditure while providing a strong foundation for financial optimization and organizational growth.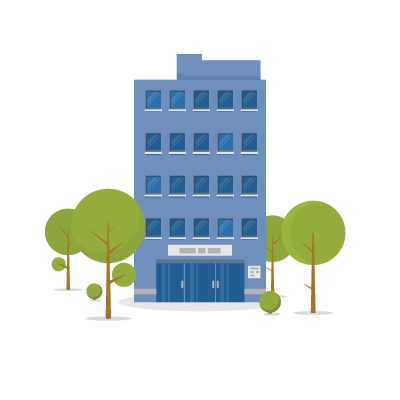 The revenue cycle in value-based reimbursement is arguably the most critical piece of a healthcare practice's viability in both the short and long term, directly and indirectly enabling the staff to work more efficiently, the managers and owners to effectively make the best decisions, and the physicians to provide the highest level of quality care.
Anything less than absolutely top tier RCM output creates significant risks for a medical practice by generating gray areas, confusion, unresolved inefficiencies, revenue gaps, and bottom line losses that snowball into stagnated growth and organizational stress levels resulting in lower morale, further inefficiencies, and a reduction in the ability of the providers to focus solely on the delivery of quality care.
There is no single better investment for a medical practice than its revenue cycle management process and efficiency.
Timing is Everything in Billing
Though some argue it begins at the setting of a patient appointment, the measurable revenue cycle begins at the point of care (when the claim timer begins) or more specifically at the point of charge capture (when the RCM experts get their hands on it) and ends with the successful collection or unsuccessful conclusion of the claim.
Every claim or charge has an insurance company time limit or expiration date after which no amount of troubleshooting or adjusting can change the outcome. Some will move smoothly through the process (clean claims) but many will requiring finessing, adjusting, fixing, finding, troubleshooting, or forcing through to the payout point within the allowable time frame.
Ever changing healthcare regulations and reimbursement models, compliance issues, audits, bureaucratic hurdles and red tape, human errors, time constraints, technology limitations, filing mistakes, delays, limited resources, software issues, and even global pandemics are all RCM challenges that can have a dramatic impact on reimbursement financials.
But at the end of the day, the biggest impacting factors that a practice or provider can control when it comes to giving their claims the best start is the charge capture and coding after the point of care. Higher coding efficiency and faster charge capture can have a significant impact on bottom line financials while driving higher time efficiency models as well.
Clinician Revenue Cycle Management Services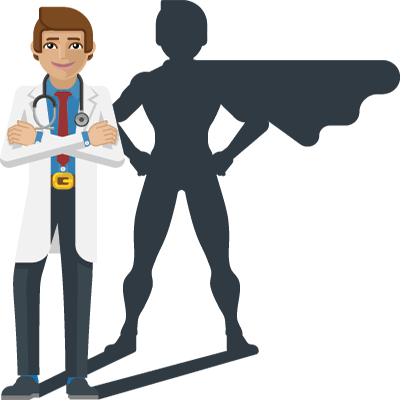 As mentioned above, a provider often has very little impact on the claim review and denial portion of the revenue process after the charge has been captured. In fact, there is so little transparency in the process that once providers submit their billing, they often have no idea what the individual results may be, seeing payments months later with no clarity on which claims were paid and which were denied.
The lack of transparency shows in a muddled mess of insurance eligibility issues, failed patient payments, A/R process stuck points resulting in good claims going unpaid, unmet contract rates, questionable and erroneous denials, lost and missing claims, and other gray areas results in a process highly advantageous to the insurance companies, which results in distinct disadvantages for physicians and medical practices.
Claimocity RCM was designed to even the playing field and take back all the revenue that insurance companies collect when doctors leave it on the table.
Our billing team and system creates unrivaled transparency, lowering the veil between the providers and the insurance bureaucracy payout system so that doctors and practice managers can track claims from the point of care (or charge capture) to the conclusion while generating cleaner, clearer, and better data to make more effective decisions with.
Patient Responsibility and Collections
Patient responsibility is a significant and often uncontrollable issues in the RCM process. Not only is patient responsibility for healthcare costs rising but unpaid medical debt is a massive economic issue with bottom line impacts. If a patient doesn't pay their portion, an encounter value goes down, and when this is combined with an insurance payout that comes in less than the contracted rate, promising financial encounters can consistently become low value payouts.
One of the ways to combat this are patient pre-registration and front-loading the payment process.
Patient pre-registration is helpful in gathering and utilizing advanced medical information and demographics (including the insurance information necessary to evaluate coverage, additional insurance, maximum allowable visits, patient financial responsibility, and the upfront information necessary to evaluate claim denials) which enables a good RCM company to better estimate a patient's responsibility and likelihood to pay, which can impact how an encounter is coded and processed to maximize revenue while maintaining code integrity and efficiency.
Medical Revenue Cycle Management
Medical revenue cycle management is more art form than science, requiring a complex blend of experience and efficiency to know how to structure, troubleshoot, steamroll, and finesse different claims through the payout process in order to generate the highest clean claim and net collection rates and lowest denial rates while tracking claims and financials in a manner conducive to actionable reporting and physician performance analytics.
In addition to being experts in the art of billing and collections, a skill set that comes from decades of specialized experience, Claimocity has a huge staff of coding and billing specialists with the sheer robust manpower to make the dozens or even hundreds of calls necessary to troubleshoot and push through a single stuck claim. Our teams work in shifts around the clock to provide coding and billing support at any hour, constantly working the accounts receivable process from multiple angles.
Charge Capture Revenue Cycle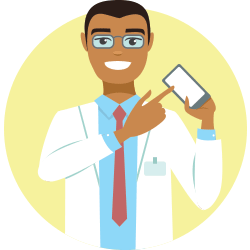 One of the most relevant forms of modern RCM is the charge capture revenue cycle, which is the direct result of the billing evolution from traditional paper billing methods to electronic and mobile charge capture software methods.
The evolution of the phone to a smart device capable of processing complex billing software on the go is changing the revenue cycle game.
Mobile charge capture enables a quicker start to the RCM process by capturing the claim much closer to the point of contact, giving the billing company or service more time to process, manage, troubleshoot, and collect before the expiry date set by the insurance company.
Not to mention the increased revenue efficiency that comes from the mobile charge capture ability to reduce lost or missing claims, catch human errors associated with paper billing, and convenience of being able to process billing from a pocket smartphone without all the burdensome paperwork and unnecessary administrative burdens.
Factors that Impact RCM
Healthcare workers and billers usually operate on limited resources and have very little control over the claims process but there are some areas that can be emphasized by the organization in order to generate higher revenue efficiency models. A few of these internal factors include practice and provider productivity, patient volumes, patient pre-registration, and collecting fees for services are focal areas that providers can improve to drive strong RCM results.
Other factors that often impact revenue management are fragmented administrative workflows and information sharing is critical for streamlined billing. Bottlenecks and gray areas in the revenue cycle can come from poor communication processes, and improving front end and back end communication on coverage eligibility during the patient intake process can facilitate a useful understanding of payer coordination, historical reimbursement averages, and likely payment collection amounts.
Tracking claims is a highly underrated portion of the healthcare revenue cycle management process, though often while the data may be collected, very few software options actually present the collected information in a user-friendly reporting format that a physician or practice manager can use to evaluate actionable insights and make more effective data-driven decisions going forward.
Neglecting the claim tracking portion not only increases the likelihood of accounts receivable bottlenecks and stuck points, but ignores information that can be used to determine where revenue flow problems originate to facilitate updating SOPs and best practices regarding specific procedures or codes to help increase understanding and awareness to reduce recurrences.
Healthcare Revenue Cycle Management
Claimocity focuses heavily on designing software solutions for hospitalists and clinicians who perform encounters in acute care or sub-acute step-down facilities. Our healthcare revenue cycle management services are the backbone of the company and are available as stand alone billing services or in combination with integrated EHR, practice management, scheduling, compensation management, mobile charge capture, or any other available smart software tools your practice needs.
Additionally, the Claimocity healthcare RCM is built as a perfect solution for office-based practices like urgent cares, emergency departments, surgery centers, clinics, and other specialty based healthcare facilities.