We are a group of medical billing veterans with decades of award-winning experience who created a revolutionary medical technology and billing company to help rounding doctors on the go.
Designed for hospitalists, physiatrists, surgicalists, internists, hospital psychiatrists, and physicians who work in acute care or post-acute care facilities, we designed the first and only all-in-one physician rounding app and cloud-based solution with AI-enhanced mobile charge capture, full feature practice management, and end-to-end full-service billing software created by a global RCM organization with an experienced clearinghouse and 40 years of award-winning experience handling billions in dollars of claims annually.
What Makes Claimocity Different?
Claimocity is a innovative combination of technology and teamwork, software and service, innovation and hands-on experience.
Our solutions blend a combination of artificial intelligence based machine learning with the most robust rules engine in the industry.
Our team is over 4000 employees strong with teams of concierge support account managers, professional billers, medical coders, credentialing experts, and advanced software engineers.
Our clearinghouse handles over 42 million claims per annum for thousands of practices at a value of over 10 billion annually.
Senior Director of Billing Operations
Senior Director of Sales &
Business Dev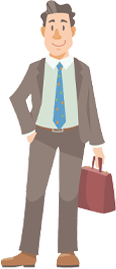 Senior Credentialing
Manager

Senior Credentialing
Manager
Senior Director of Research and Marketing
Workflow Productivity and Revenue Solutions
Claimocity provides the best of all worlds for Providers & Practices.
Technology-driven full-service RCM and custom PM solutions for mobile-based medical practices, hybrid-solution physician groups that shift between encounters in office and hospital environments, and specialty medical facilities like surgery centers and urgent cares.
Time allocation is critical in modern medicine where a physician's quality metrics are key to revenue and reputation.
One of the best ways to free up time and ensure high-quality care is to reduce the administrative burdens.
AI-enhanced smart tools help automate and streamline the bulk of the time-consuming daily billing processes.
The pattern analysis and machine learning enable higher data efficiency and revenue cycle metrics.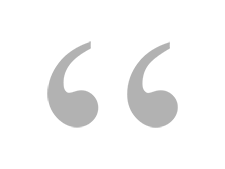 The national average for lost earnings due to bureaucratic inefficiencies and administrative hurdles created by gray areas in the insurance billing system is 27.3% – creating losses in the tens of thousands of dollars annually per physician within even the most well run practices.
Cloud Based Advantages at Every Level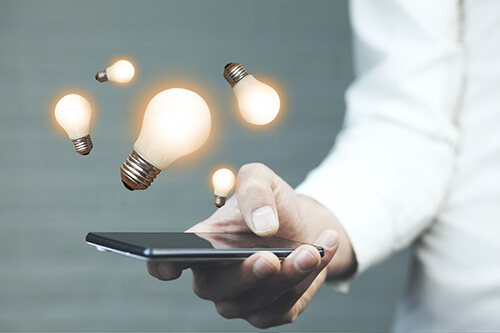 We didn't just solve one or two main problems for providers, we solved them all.
Our trio of cloud-based software and service solutions can be roughly divided into 3 categories: mobile charge capture, practice management, and revenue cycle services.
Claimocity designed one set of PM and RCM solutions exclusively for mobile hospital-based clinician practices, another for medical practices with providers who see 25% or more of their encounters in acute care or sub-acute step down facilities, and a third for specialty medical facilities.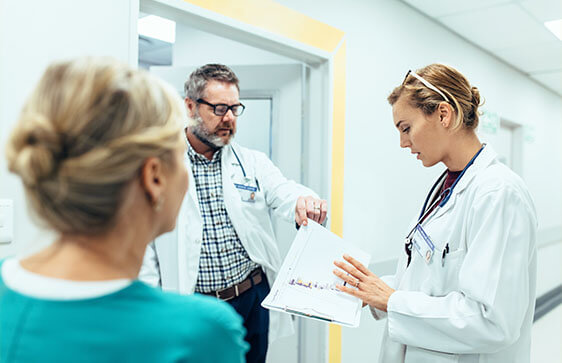 Built by billing, coding, and medical experts who understand the burdens being put on physicians and practices to collect what they are owed.
Our software has systematically identified and analyzed every facet of the practice management and revenue cycle management process AND THEN SUBSTANTIALLY IMPROVED THEM.
And not just in ways that have no real-world impact, but powerful solutions that improve workflow functions and revenue generation in significant and measurable ways.
Our software and services reduce the time cost or increase the financial return… or both… making it the perfect solution for billing, coding, scheduling, tracking payments, understanding the claim process, inputting patient data, analyzing physician performance, improving the bottom line, and driving relentless financial growth month over month in every possible manner.
Whether you are an independent physician or part of a group, our PM hospitalist scheduling software and clinical communication app has all of the full spectrum functionality you need to thrive. Not only does our hospital care management app provide the perfect mobile option for on-the-go medicine provided in a hospital setting, but our online portal shifts easily to tablet, laptop, or desktop form, so you are always connected.
Every facet of the group management is easily accessible and manageable from reporting, payments, percentages, scheduling, bench marking, evaluation tools, and key insights across the practice management board.
Our mobile, hybrid mobile, and facility-based revenue cycle management and medical billing services generate the industry best bench marking metrics with top 1% percentile rankings across the board and a team of top-level billing professionals with decades of hands-on experience supporting end-to-end full service needs.
We know that even the most advanced technology requires a caring human touch so we have paired our top of the line software with a concierge-level support staff that is available 24/7 to assist with any service or billing needs. They are constantly working behind the scenes to push claims through, run comprehensive QA/QC, provide insights, fix issues, and ensure that you get the highest revenue realization rate possible.
Our practice performance and revenue solutions use advanced data-driven technology and the most robust business intelligence in the industry to drive statistical models, historical comparisons, and algorithm-based decision making enhanced by evolving pattern analysis and machine learning.
Our super computing, proprietary rules engine, smart filters, and A.I.-driven enhanced functionalities allow us to push workflow productivity, reducing time loss and inefficiency waste with regards to energy, effort, and revenue.
The cost of time is not just the single cost but the opportunity cost as well, which is why our smart pm, charge capture, and RCM solutions reduce the time needed on administrative burdens while minimizing errors, maximizing output, and enabling high-output daily efficiency scores.
Our medical practice and physician-centric suite of software and service solutions are incredible user friendly and highly intuitive.
Every productivity and efficiency module is designed to measurably enhance the quality of patient care management, practice productivity, provider workloads, and billing results.
Everything we do here is data driven. Our case studies, time studies, and independent performance metrics ratings and reviews are through the roof, with industry best rankings in key revenue management statistics as well as performance indicators.
How We Created a Ground-Breaking Medical Software Company
The Claimocity Smart Software Origin Story
Designed by award-winning medical billing experts with decades of experience both in the United States and on a global level, Claimocity was built to lift the curtain between doctors and the billing process and give physician-based medical practices the advanced productivity and high efficiency tools they need to save time and achieve higher income levels.
The medical industry relationship between doctors and insurance companies is unnecessarily tedious and overwhelmingly administratively burdensome.
Doctors face a big gap in their daily professional life, a significant discrepancy between what they do and the financial results they see from encounters.
Medical billing is designed to be an incomplete and opaque bureaucratic process full of dead ends and deadlines, misinformation, red tape, hoops and hurdles, and endless paperwork.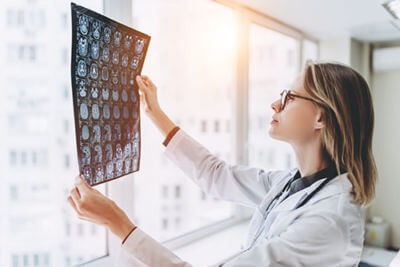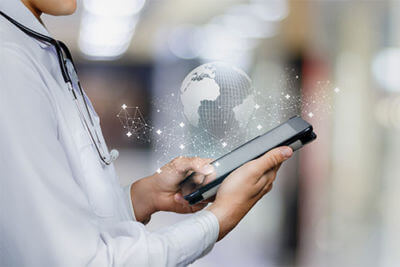 The financial reality is that if there is a failure at any level of the billing process, whether from the patient, doctor, process, software, or the insurance company, the result is the same – the physician and associated practice does not get paid.
A doctor should NOT be prevented from collecting what they have earned.
Claimocity gets doctors paid everything they are owed through a series of relentless efficiency optimizations and smart automation enhancements.
Coordinated Care Software
Claimocity is hospitalist-centric coordinated care software that covers the full breadth of medical billing and practice management. Much more than just a mobile capture application or clinical communications app, Claimocity focuses on measurable improvements to productivity, efficiency, and salary maximization regardless of work levels.
Hospitalist Scheduling Software Efficiency Levels
Hospitals are diverse and serve a wide variety of demographic and socio-economic needs. Physician staffing at hospitals is as diverse as the hospitals themselves but efficiency and productivity are almost uniformly constrained by the hospitalist-centric PM and RCM tools they have available, which puts the burden upon the hospitalist scheduling software and hospital charge capture software integrations.
In other words, both the hospitals and hospital physicians can only optimize the revenue cycle and care management cycle to a certain point, at which the technology begins to fail in generating measurable improvements.
In healthcare, this glass ceiling of productivity results in clear inefficiencies in managing schedule coordination, billing, reporting, communication, credentialing, contracting, charge capture, patient demographics importing, and other critical PM and RCM functions.
At Claimocity, we not only shatter the glass ceiling but help you achieve record-setting efficiency and productivity levels in year one. Bets of all, our software is designed to drive baseline optimizations and then take them to the next level in subsequent years through machine learning and pattern analysis algorithms that get even better over time as they acquire and analyze more of your practice-specific data.
User-Friendly Medical Billing Application
Optimizing practice revenue is about more than just the medical billing software, it correlates with the UX ratings of the design. UX stands for user experience and measures how well the user is able to efficiently use and generate the maximum value from software. The Claimocity AI was not just designed to offer all the best tools and then turbocharge their productivity to the next level, but we put equal value in the intuitive layout, the smart filters, the easily accessible functions, the usefulness of the layout, and every facet that we could improve on to increase not only the overall efficiency of your day but the user efficiency within our care management software and medical billing application.
This means that not only is the software better, but we optimized the design to make it faster, easier, and more effective in daily use. But there is no need to take our word for it. Experience the difference for yourself with a demo and see how much better life can be with high-grade smart technology backed by a team of around the clock billing experts.
Hyper-Focused Hospital Charge Capture Software
Award-winning hospitalist scheduling software, securely-encrypted clinical communication app chat, and a turbo-charged mobile charge application are just some of the benefits you receive.
The days of keeping tabs on billing the old fashioned way by carrying around stacks of paper, scribbling notes that as often get lost as get submitted, and turning disorganized batches to a billing specialist that leave room for human error and often do not make the billing timelines set by the insurance companies for filing claims are over and gone. There is lost value in this methodology, measurable in the tens of thousands individually and hundreds of thousands of dollars on a group level.
On an average level, a mobile-based hospitalist charge capture software system saves a physician about a quarter of an hour per day in paperwork, not to mention the 4% average increase in claim capture when you take all the steps and potential for mistakes, lost files, and other human error elements out of the equation.
But while our competitors tout these numbers like they are exceptional, the reality is that these are just the average statistical levels. Just as you don't want to settle for mediocre revenue optimization by sticking with paper when there is a better option, don't settle for mediocre mobile charge capture either.
Claimocity achieves industry-leading performance not only in medical billing and hospitalist scheduling but our accelerated charge capture is on its own level. Forget average charge capture software, Claimocity uses smart AI-driven enhancements to drive well past the 4% average mark, achieving 6-8% average increases. Best of all, we systematically turbocharged the efficiency levels to drive downtime costs, so while middle of the road charge capture systems save you fifteen minutes here and a half-hour there, Claimocity reduces the average time cost of billing down to three minutes per every twenty patients, which equates to nine seconds per patient per day, far and away the best statistical average in the industry. We save you high-value hours that would otherwise be lost in paperwork and billing burdens. The opportunity cost of those lost hours has a significant impact on revenue, scheduling, patient care, number of visits possible, and personal time outside of work. We give you those hours back while increasing the maximum revenue value of the time you do spend working.
Advanced Medical Revenue Management Services
Transforming your revenue cycle is more than just making improvements. It involves identifying the inefficiencies and places where high-value revenue is slipping away. By focusing first on the low-hanging fruit, Claimocity is able to not only achieve significantly higher levels of efficiency but generate immediate financial bottom line gains while setting you up for huge short and long term improvements.
The reality of today's medical world is that hospitals, hospital physicians, medical centers, healthcare facilities, and physician practices are under a great deal of financial and medical industry pressure to improve the quality of care they offer while also facing significant issues in regards to declining revenue cycle collection rates, increased risk, and pressure to optimize the margins.
Here at Claimocity, we understand the need to generate optimal efficiency with regards to every facet of the revenue cycle including improving physician coding, achieving better hospitalist performance metrics and medical billing benchmarks, and implementing high-value practice-level SOPs such as hospital charge capture best practices.
Claimocity uses big data processing, artificial intelligent software, a proprietary rules engine, our smart census, a revolutionary claim tracker, and a team of billing support agents to reduce your risk, increase your margins, drive your bottom line revenue growth, and free up high-value time so you can focus on improving the quality of your patient care.
Problem-Solving Physician Coding
Physician coding is dependent on an understanding of the billing cycle in a way that insurance companies keep purposefully opaque in order to push physicians into mistakes, under coding diagnoses, claim errors, delays, and other issues that result in denials or non-payments.
Claimocity uses smart software to assist the hospital physician with consistently generating error-free physician coding in a way that ensures you are achieving the highest levels of earning while reducing the risk of audits and legal issues that comes from over coding and poor billing performance averages.
The health of every hospitalist practice is intertwined with the integrity and accuracy of their claim submission coding and revenue cycle performance averages. Not only does coding impact financials but it impacts time management as poor coding generates issues in the claim cycle, reducing clean claim rates and net collection rates, causing the need for notifications back to the physician for resolutions and re-entry of information needed to resolve the issue. Proper coding upfront saves time and ensures accurate and timely payment schedules while lifting the net collection rate and creating a high-integrity valid record of patient care and medical history that holds up to scrutiny from the insurance companies and provides critical information for any physicians covering that patient in the future.
At Claimocity, our software provides comprehensive physician coding solutions and services for hospitalists at the point of care, offering historical insights into which codes are accurate for the situation based on pattern analysis statistical models that factor all the available variables. Our smart software is able to point out whether a visit was inaccurately coded as a follow up when it is an initial, or showcase that specific diagnosis codes are only paid some specific percentage of the time through the current insurance company and data set, offering higher integrity solutions based on historical averages and insights that the physician is free to utilize or ignore based on the context of the visit.
Providing Hospital Charge Capture Best Practices Clarity
Ensuring best practices is vital to business in any industry. It is even more critically important to get correct when it comes to seeking reimbursement for hospital services from insurance companies who are notoriously unwilling to pay out if there are any gray areas, mistakes, unresolved errors, or issues.
If the medical services provided are not fully or properly captured then the physician or facility will not get paid for those services, resulting in lost wages and lower net revenue collection rates.
If the patient-provider does not capture the charge or register the claim in a manner that fully codifies the degree and complexity of the diagnosis and visit, then the level of reimbursement will often result in an underpayment for the physician visit.
And lastly, if the physician or medical coder mistakenly over codes or overcompensates in order to avoid an under coded underpayment then the physician and organization could be at risk for legal and financial implications at a later date if and when the insurance company requests an audit to correlate charge services provided against claim payments issued.
The key to solving this ongoing struggle is not just to achieve the status quo but figure out means towards steady improvement. A recent study identified that 78% of healthcare organization leaders identify the hospital charge capture process as a critical component to sustained success yet most organizations do NOT allocate consistent resources towards generating and employing best practices for the process.
At Claimocity we identified mobile charge capture as a key cog and worked to accelerate the process while improving the efficiency of the results, generating higher charge capture statistics in less time, and freeing up the Hospital and physician to focus on the patient and the medicine rather than the tedium of the process and the need to keep refining with new or evolved best practices.
Making Hospitalist Performance Metrics Visible and Comparable
According to the Journal of Hospital Medicine 7(6):482-488 the exact relationship between hospitalist utilization and hospital performance is relatively unknown. Though this 2012 study failed to find significant changes in hospital performance in publicly reported mortality and readmission measures for AMI, HF, or pneumonia, the study opened the door to further evaluative measurements on the exact value hospitalists bring to the hospital table.
In recent years that value has become measurably more standard in the eye of public opinion but how well a hospitalist performs depends heavily on the availability and accessibility of quality metrics and hospitalist performance metrics. Without visible and comparable analytics, it is difficult to accurately assess and improve upon performance.
Not only do these metrics create guidelines for self-motivated financial physician improvement but certain metrics carry the potential for hospital penalties including readmission penalties, hospital-acquired conditions, and VBP, which stands for value-based purchasing. Between these three categories, a medium-sized hospital can face as much as five mission dollars in risk as of 2017.
This financial incentive for higher performance on a hospital-level directly correlates with hospitalist metrics in that higher-grade hospitalists who provide measurably better results will be of higher value to hospitals who have a financial incentive to showcase those results. But in order to measure the higher-grade level of hospitalist care, you need to be able to evaluate performance metrics in a visible and comparative manner.
At Claimocity we understand the need for analytics. All of our decisions are hospitalist-centric, care-based, and to provide not only tools but transparency. Our Practice IQ reporting takes analytics to another level with month over month, year over year, peer to peer, and within-group comparative evaluations. You can evaluate claim totals, financial results, statistically valuable rates, individual performance, group performance, KPIs, goals, and so much more. Talk to one of our specialists about a demo to see the analytics in action and experience the difference for yourself.