Claimocity is a revolutionary medical technology and billing company created to help doctors on the go.
Designed for hospitalists, physiatrists, surgicalists, internists, hospital psychiatrists, and physicians who work in acute care or post-acute care facilities, Claimocity has created the first and only all-in-one physician rounding app and cloud-based solution with AI-enhanced mobile charge capture, full feature practice management, and end-to-end full-service billing software created by a global RCM organization with an experienced clearinghouse and 40 years of award-winning experience handling billions in dollars of claims annually.
What Makes Claimocity Different?
Claimocity is a innovative combination of technology and teamwork, software and service, innovation and hands-on experience.
Our solutions blend a combination of artificial intelligence based machine learning with the most robust rules engine in the industry.
Our team is over 4000 employees strong with teams of concierge support account managers, professional billers, medical coders, credentialing experts, and advanced software engineers.
Our clearinghouse handles over 42 million claims per annum for thousands of practices at a value of over 10 billion annually.
Director of Billing Operations
Sr. Director of Sales &
Business Dev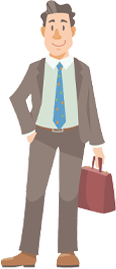 Sr. Director of Digital Marketing
Workflow Productivity and Revenue Solutions
Claimocity provides the best of all worlds for Providers & Practices.
Technology-driven full-service RCM and custom PM solutions for mobile-based medical practices, hybrid-solution physician groups that shift between encounters in office and hospital environments, and specialty medical facilities like surgery centers and urgent cares.
Time allocation is critical in modern medicine where a physician's quality metrics are key to revenue and reputation.
One of the best ways to free up time and ensure high-quality care is to reduce the administrative burdens.
AI-enhanced smart tools help automate and streamline the bulk of the time-consuming daily billing processes.
The pattern analysis and machine learning enable higher data efficiency and revenue cycle metrics.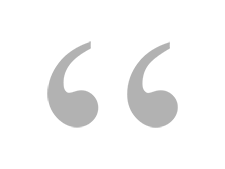 The national average for lost earnings due to bureaucratic inefficiencies and administrative hurdles created by gray areas in the insurance billing system is 27.3% – creating losses in the tens of thousands of dollars annually per physician within even the most well run practices.
Cloud Based Advantages at Every Level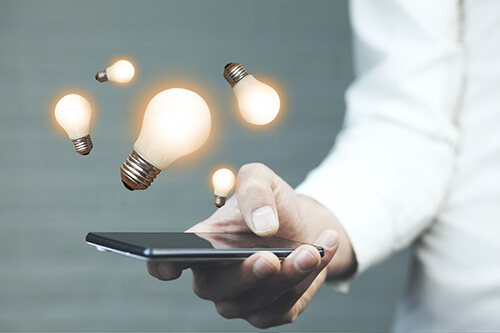 We didn't just solve one or two main problems for providers, we solved them all.
Our trio of cloud-based software and service solutions can be roughly divided into 3 categories: mobile charge capture, practice management, and revenue cycle services.
Claimocity designed one set of PM and RCM solutions exclusively for mobile hospital-based clinician practices, another for medical practices with providers who see 25% or more of their encounters in acute care or sub-acute step down facilities, and a third for specialty medical facilities.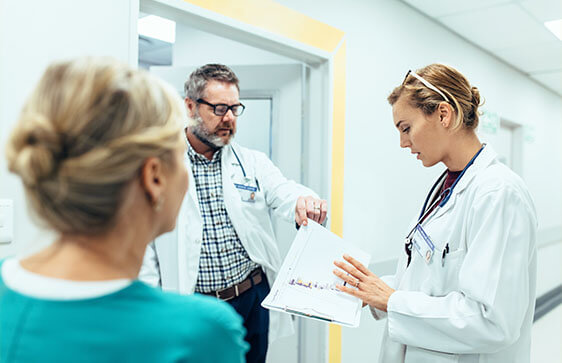 Built by billing, coding, and medical experts who understand the burdens being put on physicians and practices to collect what they are owed.
Our software has systematically identified and analyzed every facet of the practice management and revenue cycle management process AND THEN SUBSTANTIALLY IMPROVED THEM.
And not just in ways that have no real-world impact, but powerful solutions that improve workflow functions and revenue generation in significant and measurable ways.
Our software and services reduce the time cost or increase the financial return… or both… making it the perfect solution for billing, coding, scheduling, tracking payments, understanding the claim process, inputting patient data, analyzing physician performance, improving the bottom line, and driving relentless financial growth month over month in every possible manner.
Whether you are an independent physician or part of a group, our PM hospitalist scheduling software and clinical communication app has all of the full spectrum functionality you need to thrive. Not only does our hospital care management app provide the perfect mobile option for on-the-go medicine provided in a hospital setting, but our online portal shifts easily to tablet, laptop, or desktop form, so you are always connected.
Every facet of the group management is easily accessible and manageable from reporting, payments, percentages, scheduling, bench marking, evaluation tools, and key insights across the practice management board.
Our mobile, hybrid mobile, and facility-based revenue cycle management and medical billing services generate the industry best bench marking metrics with top 1% percentile rankings across the board and a team of top-level billing professionals with decades of hands-on experience supporting end-to-end full service needs.
We know that even the most advanced technology requires a caring human touch so we have paired our top of the line software with a concierge-level support staff that is available 24/7 to assist with any service or billing needs. They are constantly working behind the scenes to push claims through, run comprehensive QA/QC, provide insights, fix issues, and ensure that you get the highest revenue realization rate possible.
Our practice performance and revenue solutions use advanced data-driven technology and the most robust business intelligence in the industry to drive statistical models, historical comparisons, and algorithm-based decision making enhanced by evolving pattern analysis and machine learning.
Our super computing, proprietary rules engine, smart filters, and A.I.-driven enhanced functionalities allow us to push workflow productivity, reducing time loss and inefficiency waste with regards to energy, effort, and revenue.
The cost of time is not just the single cost but the opportunity cost as well, which is why our smart pm, charge capture, and RCM solutions reduce the time needed on administrative burdens while minimizing errors, maximizing output, and enabling high-output daily efficiency scores.
Our medical practice and physician-centric suite of software and service solutions are incredible user friendly and highly intuitive.
Every productivity and efficiency module is designed to measurably enhance the quality of patient care management, practice productivity, provider workloads, and billing results.
Everything we do here is data driven. Our case studies, time studies, and independent performance metrics ratings and reviews are through the roof, with industry best rankings in key revenue management statistics as well as performance indicators.